Building on our Foundation
It's been 75 years since Robins Engineering began its journey, building in its home city of Birmingham, Alabama. Today, the company — now known as Robins & Morton — has more than 150 ongoing projects, spanning 38 states.
In celebrating how far we've come, we respect the path we've traveled. We couldn't have reached this milestone without the lessons learned, the wisdom of those came before us and their commitment to quality and integrity to guide us.
In 2021, we continue building on that foundation.
Looking to the Future
As we mark this moment in our history, we decided to modernize another aspect of our business: our logo. Since its founding, Robins & Morton has been recognized in the marketplace by its iconic red rectangle, emblazoned with Robins Engineering and later with Robins & Morton. In keeping with the intention to build on our foundation, we simply updated our classic logo.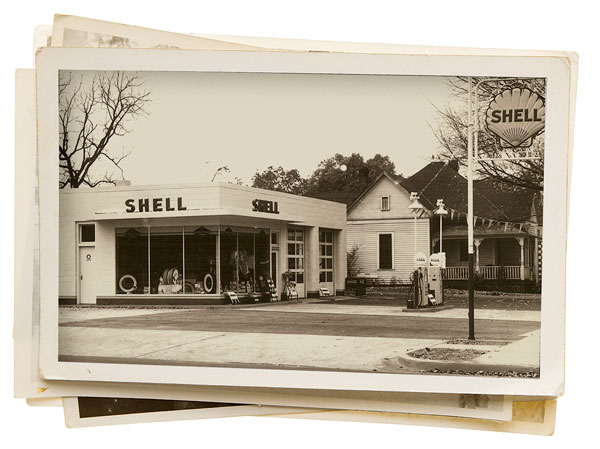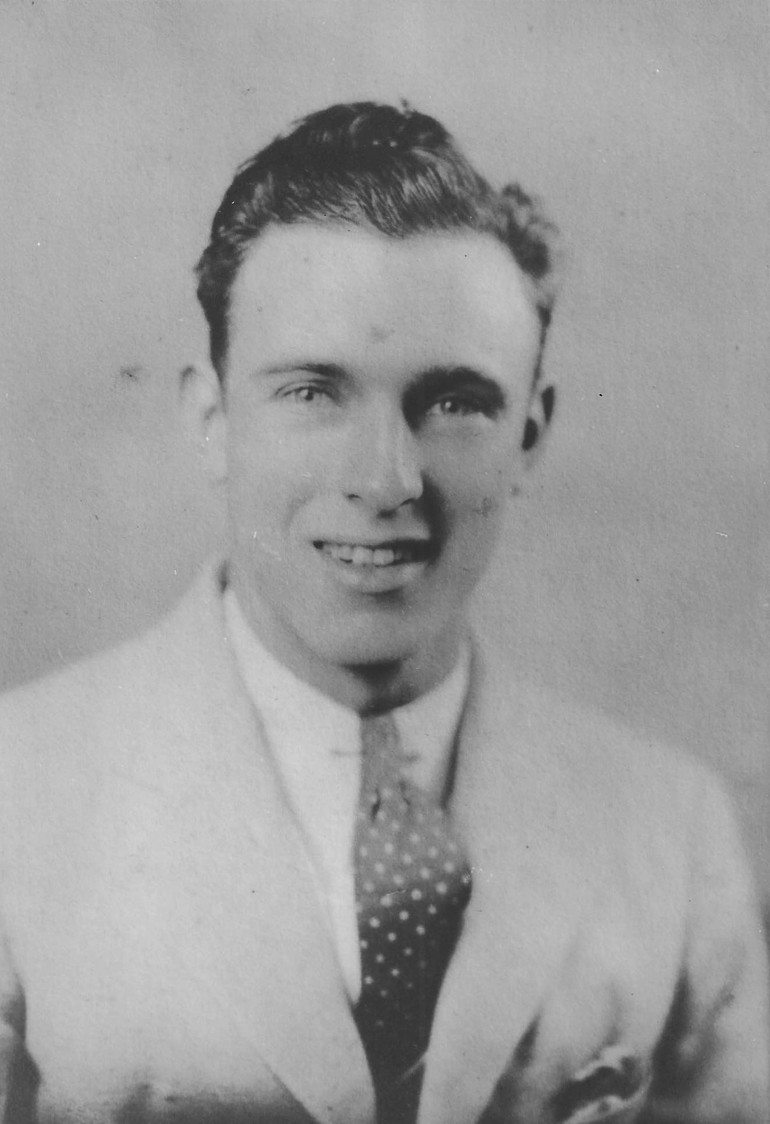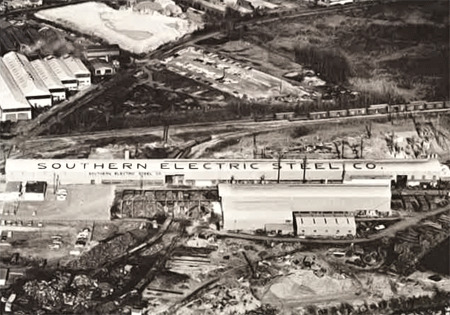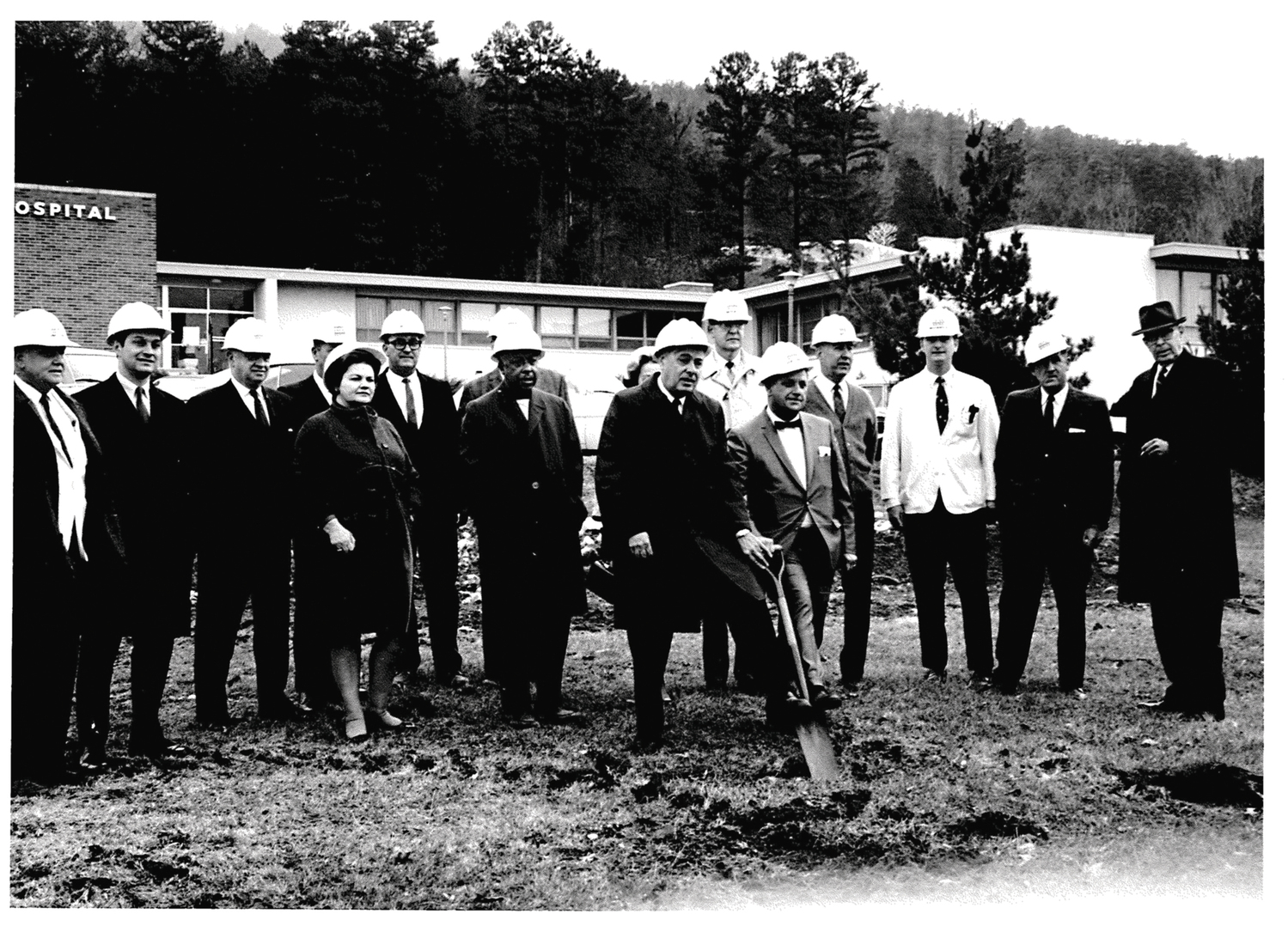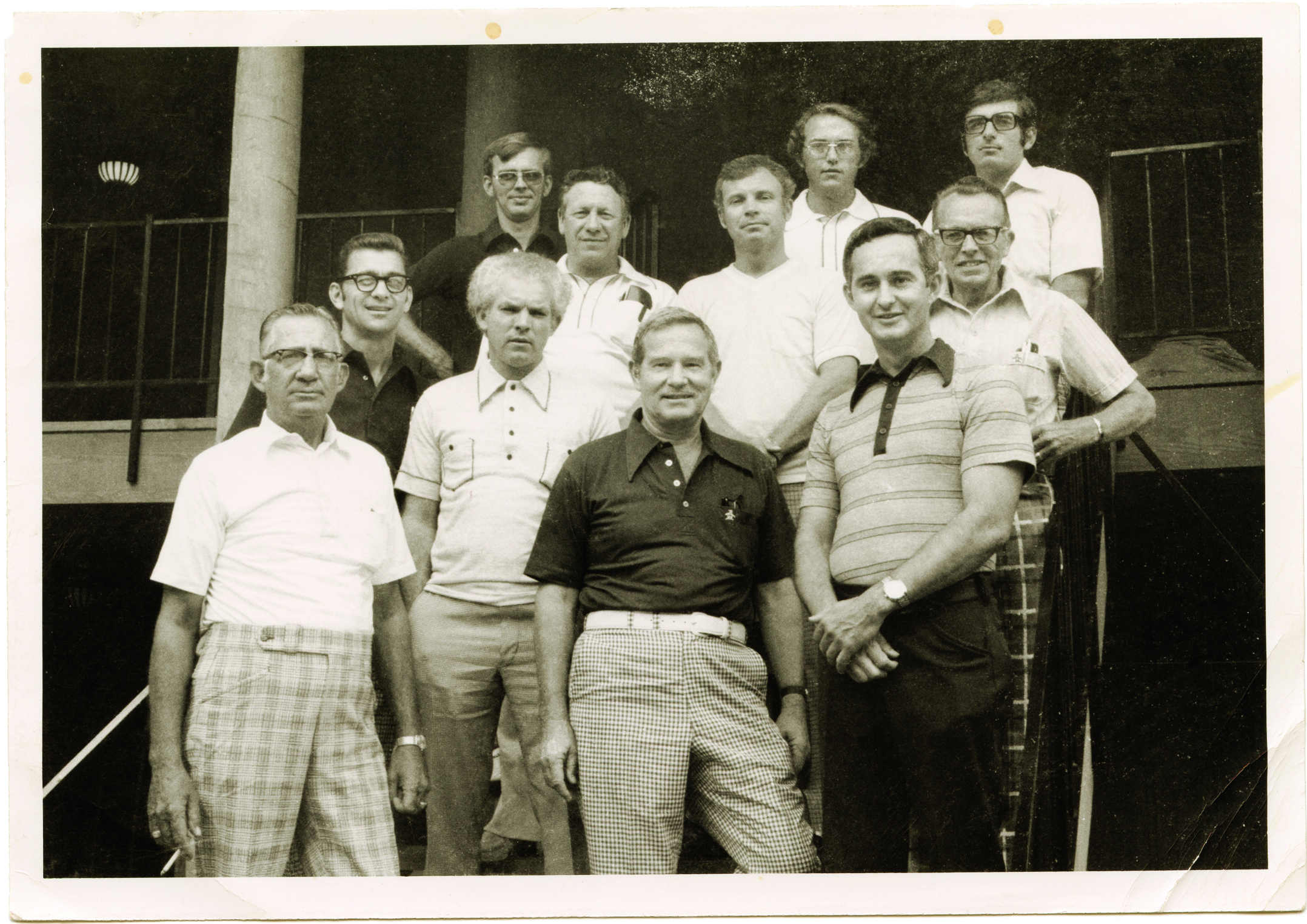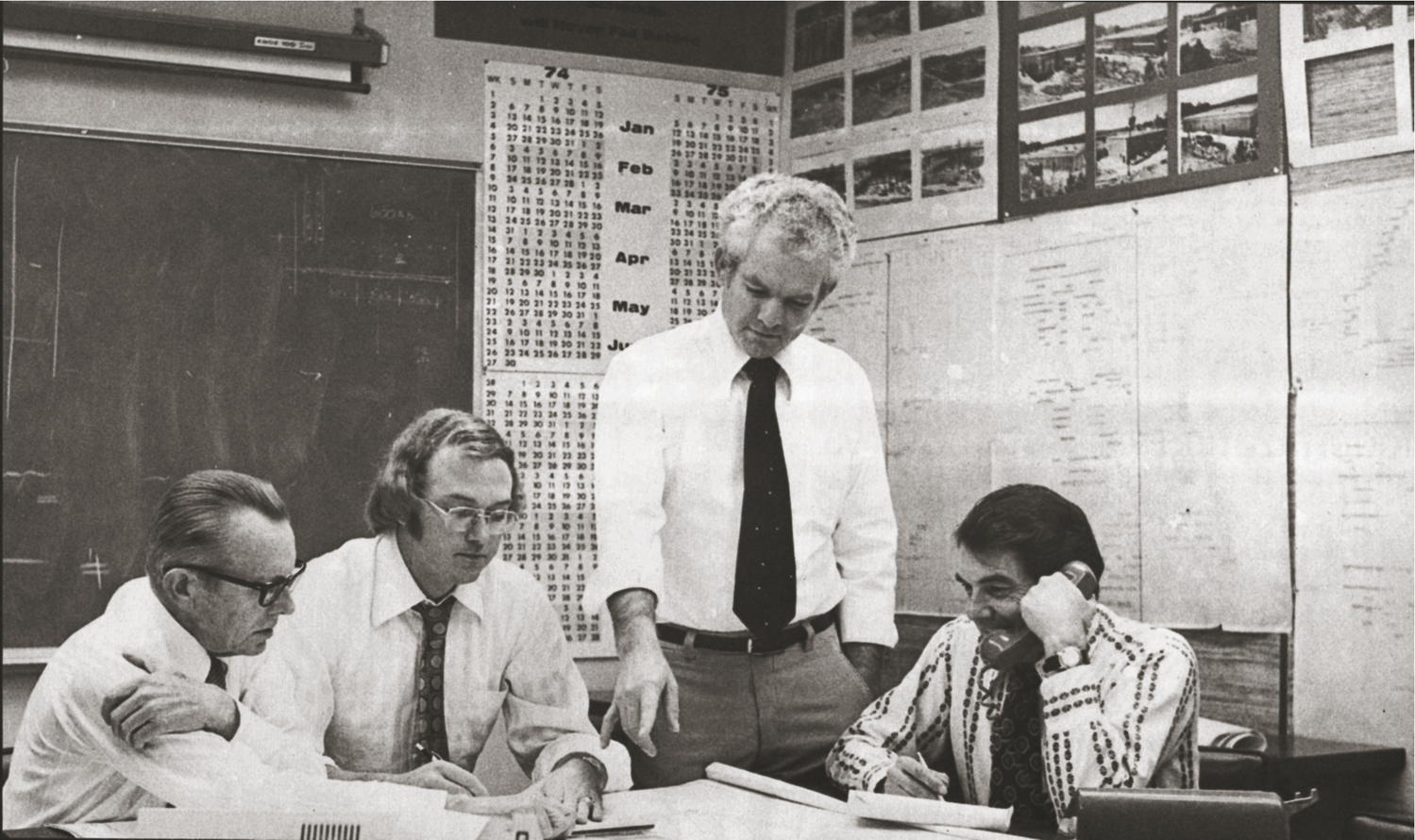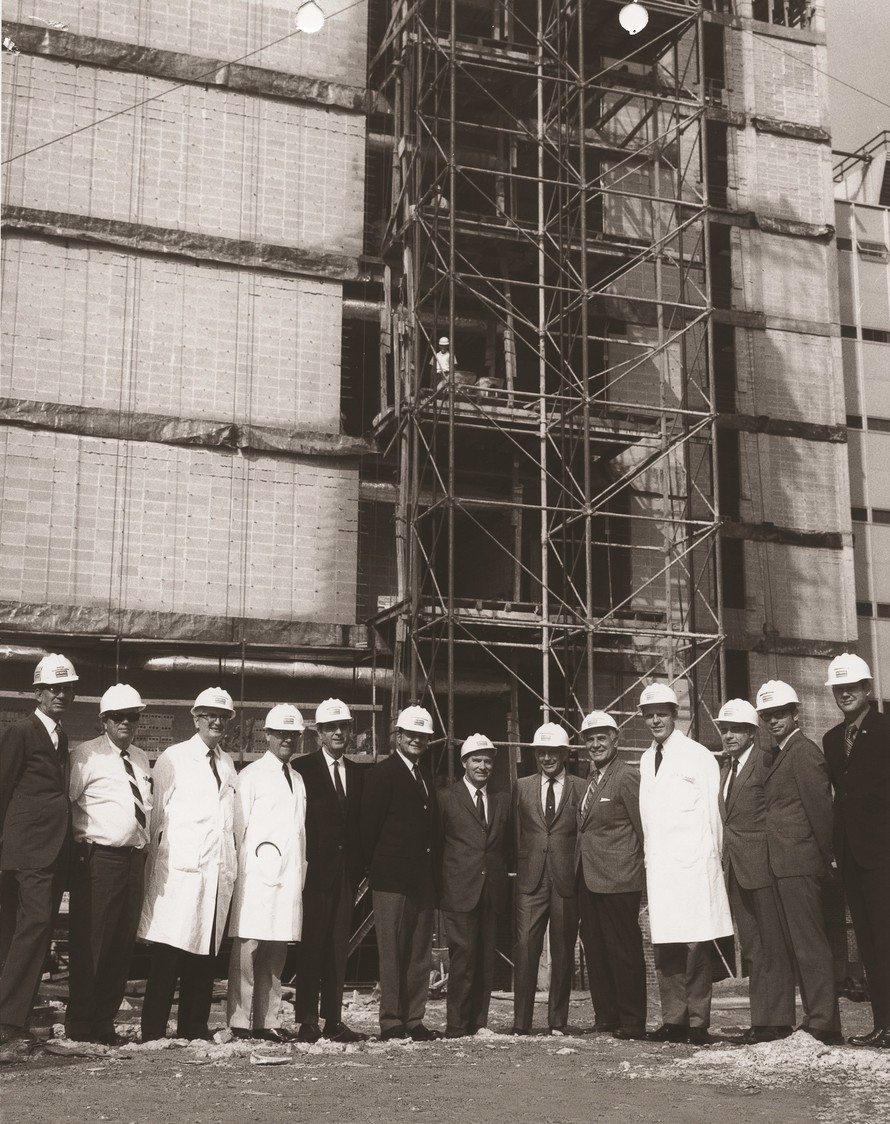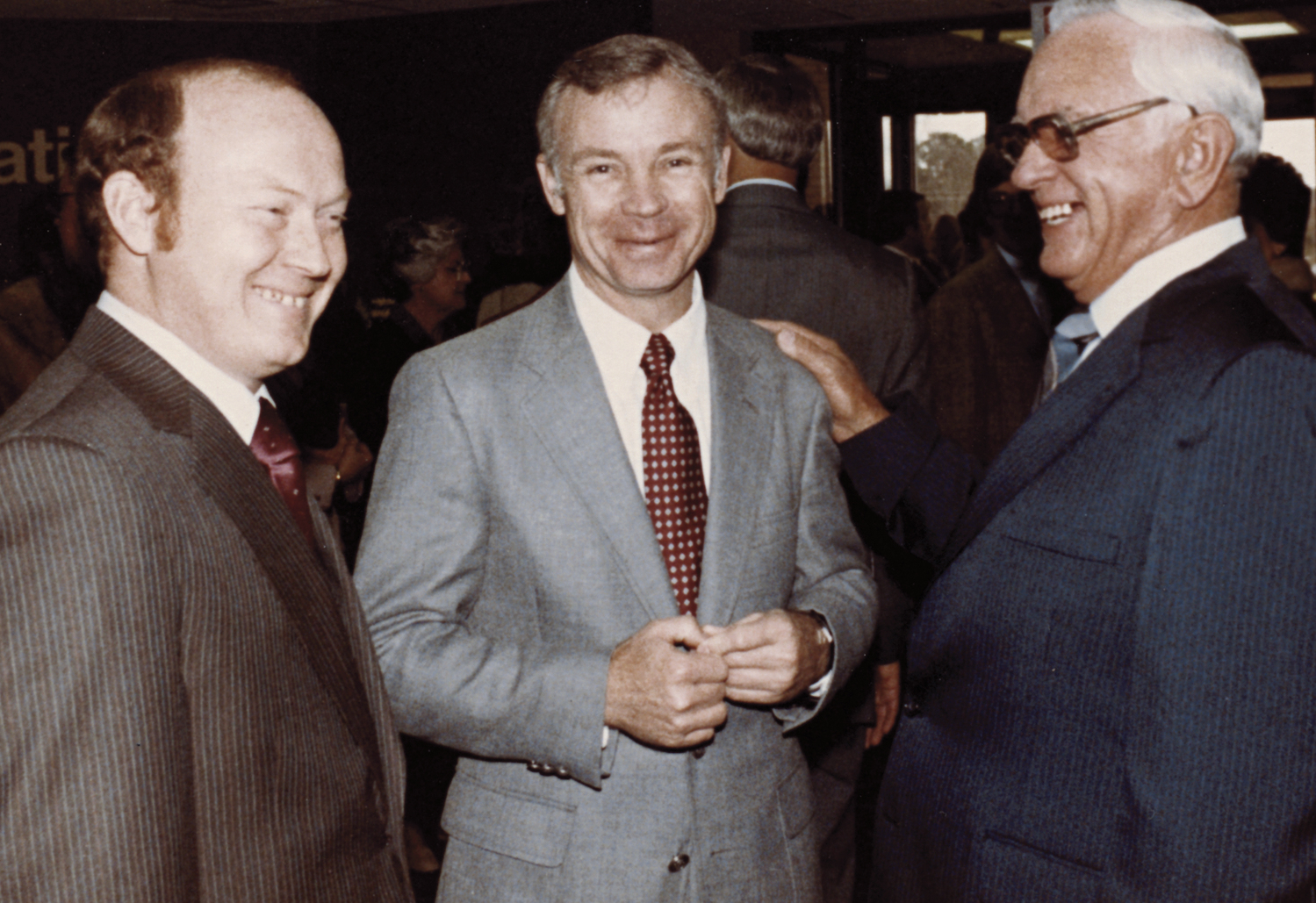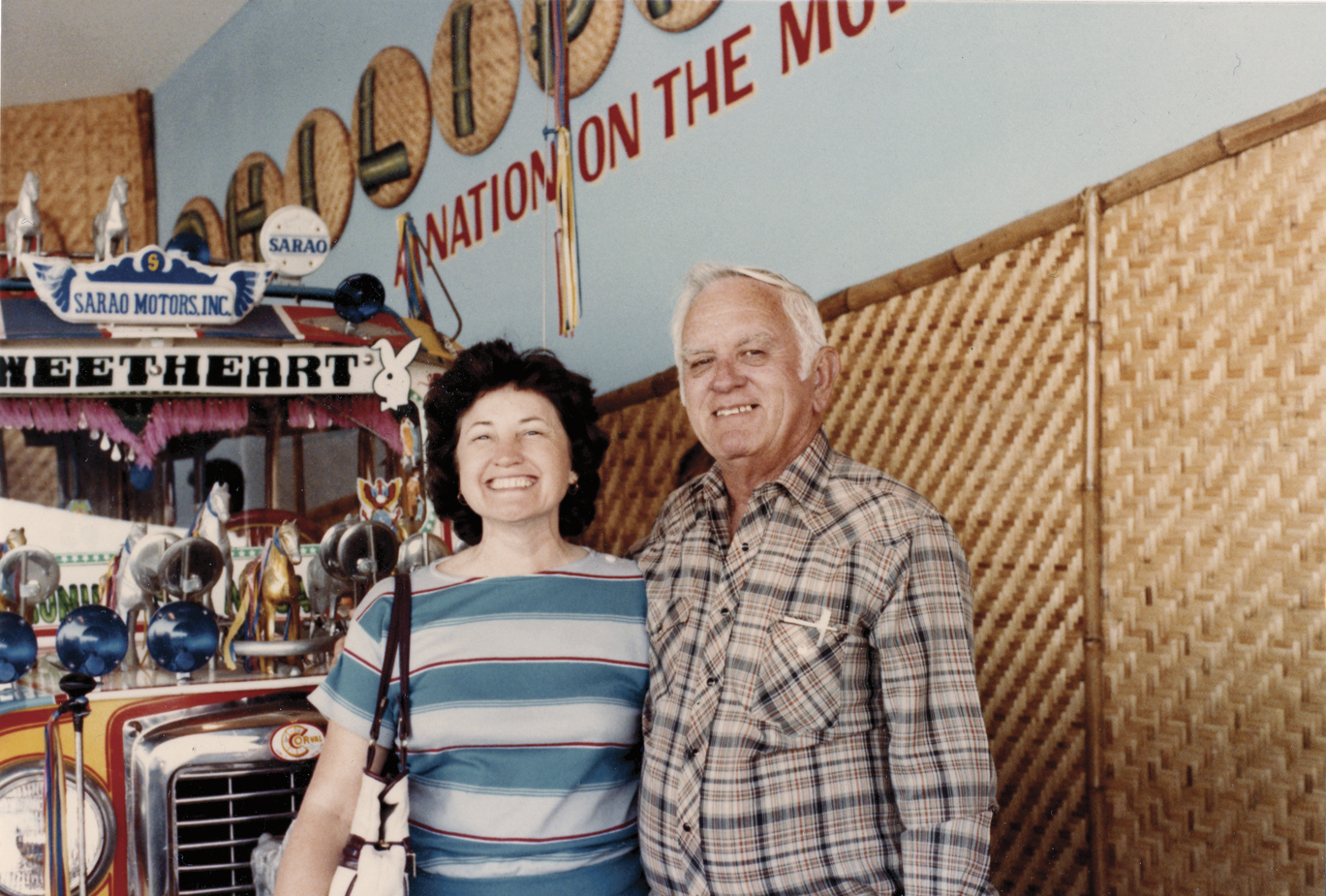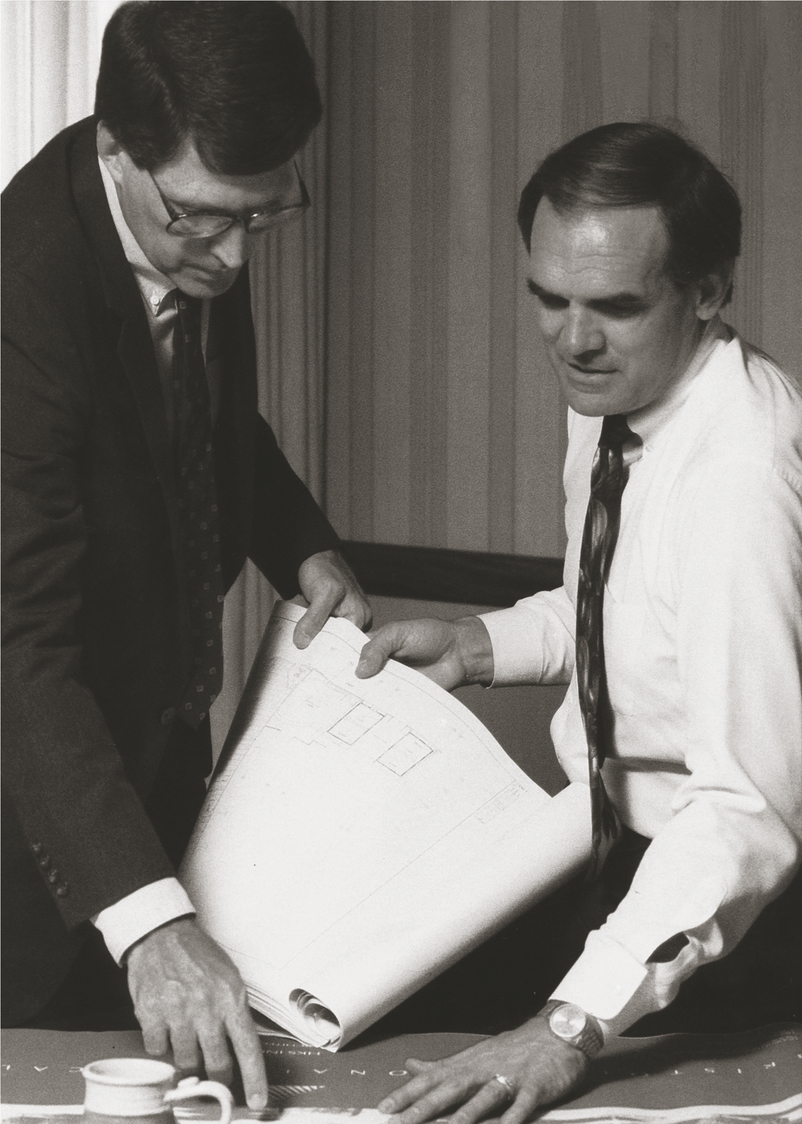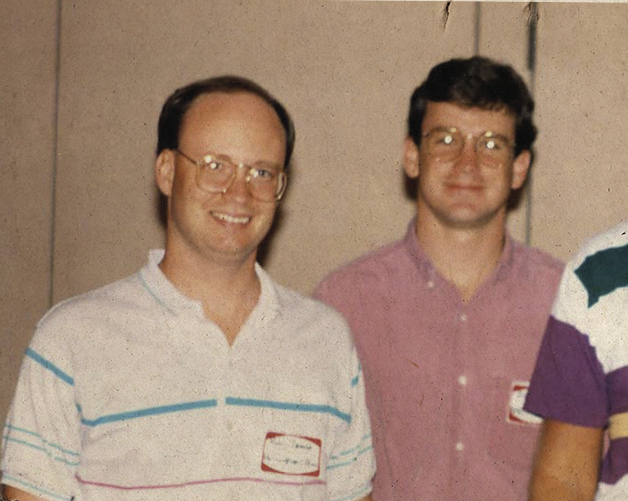 Telling Our Stories
There is so much more to our history than what appears on the surface. To better capture the whole of who we are, we dig deeper into the moments, people and places where we've been, discovering ties to our character today.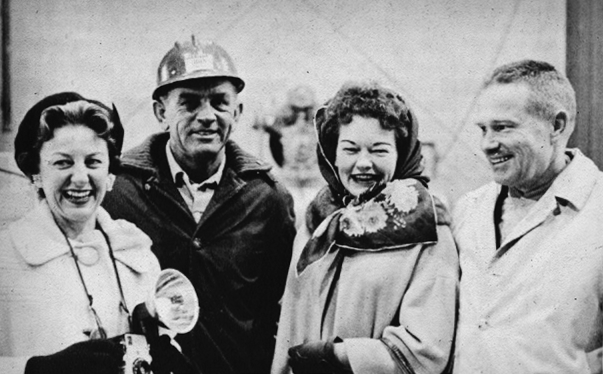 The Legacy of Todd Robins
A Life Well Lived
In 1946, Todd Robins not only started the company that still carries his name, he also set into place the principles that continue to guide it 75 years later.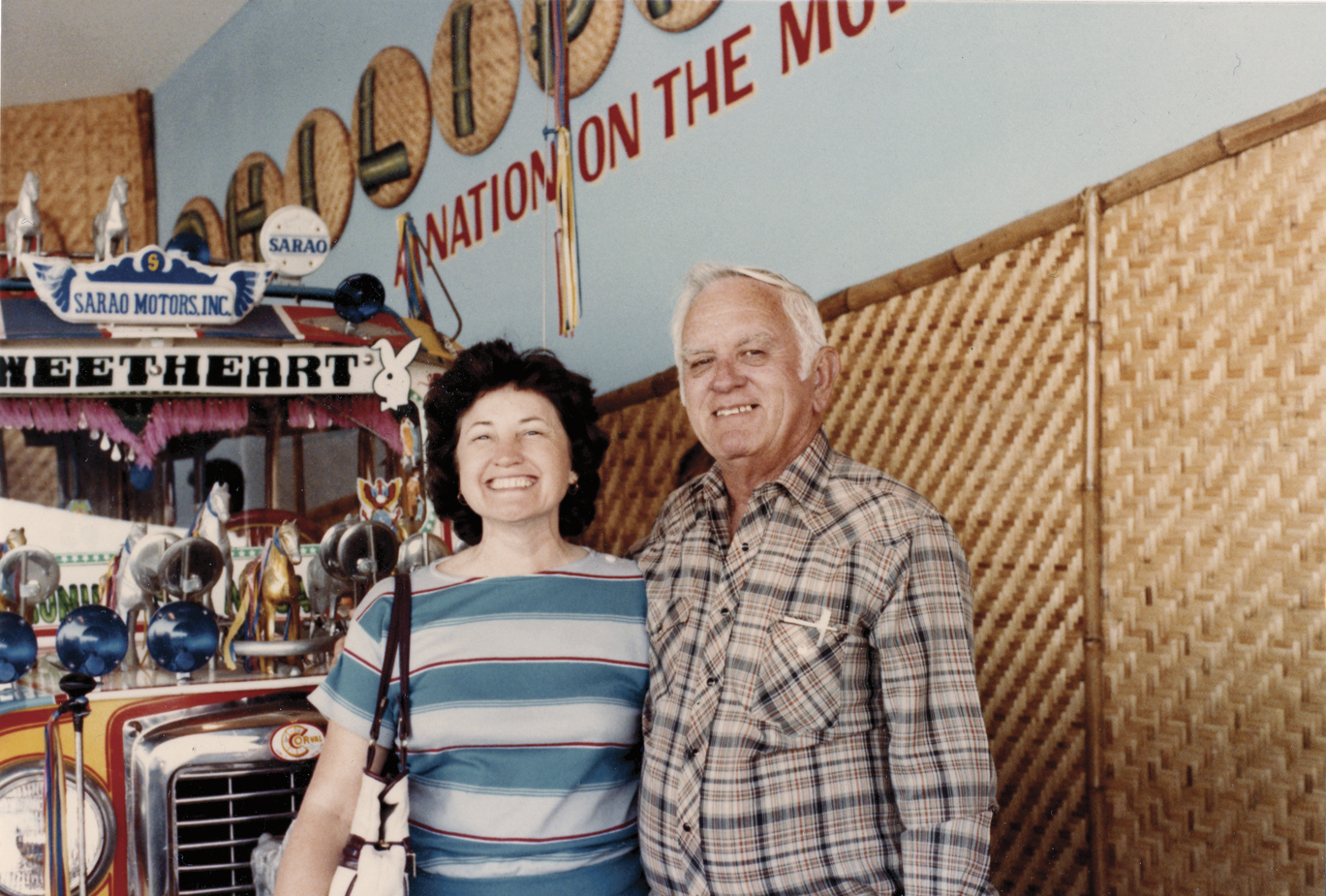 A Lifetime of Learning and Leading
Barbara Wilson's Story
Over the course of her nearly 30-year career at Robins & Morton, Barbara Wilson re-defined what it meant to be a woman in construction. Today, Wilson's impact is reflected in the recent launch of the Barbara Wilson Mentoring Program, intended to provide a career path for employees in a support role to move into an operational role.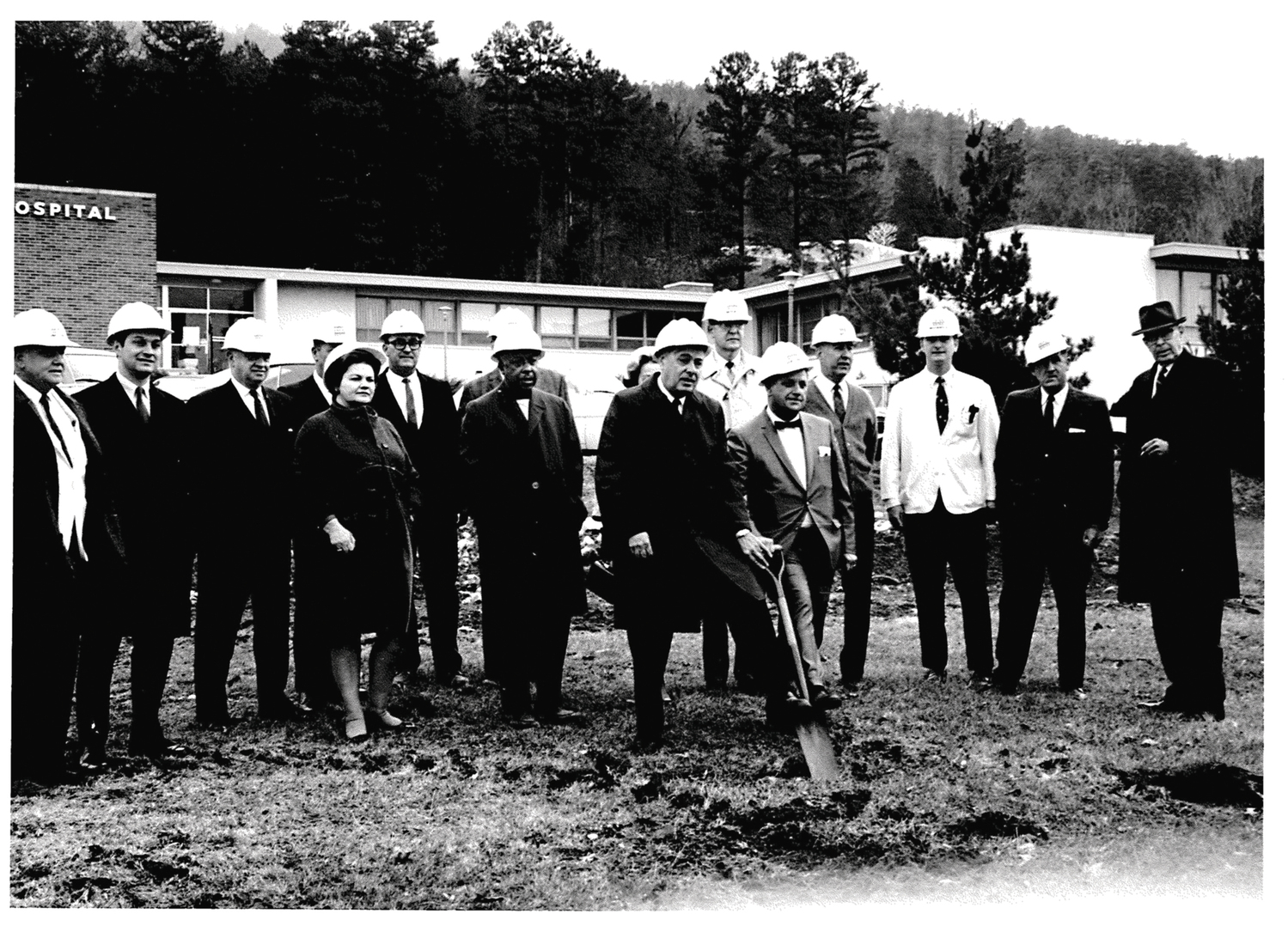 A Legacy of Healthcare Construction
Robins & Morton's Transformation in a Healthcare Construction Leader
The early decades of construction at Robins & Morton encompassed industrial, education and aviation projects. In 1972, the company stepped into the healthcare sector with a renovation project for Shelby Hospital in Alabaster, Alabama. Learn more about this business shift at the link below.

Building Birmingham
The City of Birmingham and Robins & Morton Share Milestone Anniversaries in 2021
As Robins & Morton celebrates its 75th anniversary in 2021, its home city, Birmingham, Alabama, also celebrates a milestone anniversary: 150 years. Throughout Robins & Morton's history, the company has been able to contribute to the city's prosperity and growth by constructing some of its most recognizable landmarks.