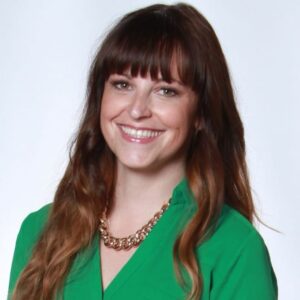 Although Janelle is a recent addition to the Robins & Morton team, she has been studying construction and working in the field for some time.
She graduated from the University of Florida with a bachelor's degree in building construction. After that, she took the traditional path many new college graduates experience in the industry.
"I started out as a field engineer and a new project engineer," she said, "but I've always worked in the field, and that's the path I wanted."
Over the years, Janelle has also trained in other construction roles.
"I've had cross-training, and people would ask me if I still wanted to work in the field afterward, but I enjoy working out there. I like seeing the activity, dealing with the scheduling and the logistics. I prefer it to working in the office. In the field, I'm in my element."
Janelle's love for the field makes it easy to understand why her favorite part of the industry is the actual construction and figuring out the flow of the project. In addition to the building, she enjoys the people and the environment.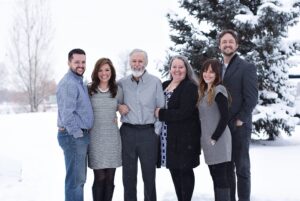 "Everything is always changing," Janelle said. "It's like its own unique world out there."
So far, Janelle's favorite thing about Robins & Morton is the people and their attitudes.
"There seems to be a really great company culture here," she said. "People seem very caring and genuine. Everyone I've met within the company really values safety and your comfort. It makes for a pleasant work environment when everyone is nice and treats each other like they're family."
When Janelle's not building on the jobsite, you can often find her working on her own building projects at home to relax. She also likes spending time with her family, enjoying nature and the outdoors and riding her motorcycle.
Tags:
Assistant Superintendent
Building Together
Women in Construction