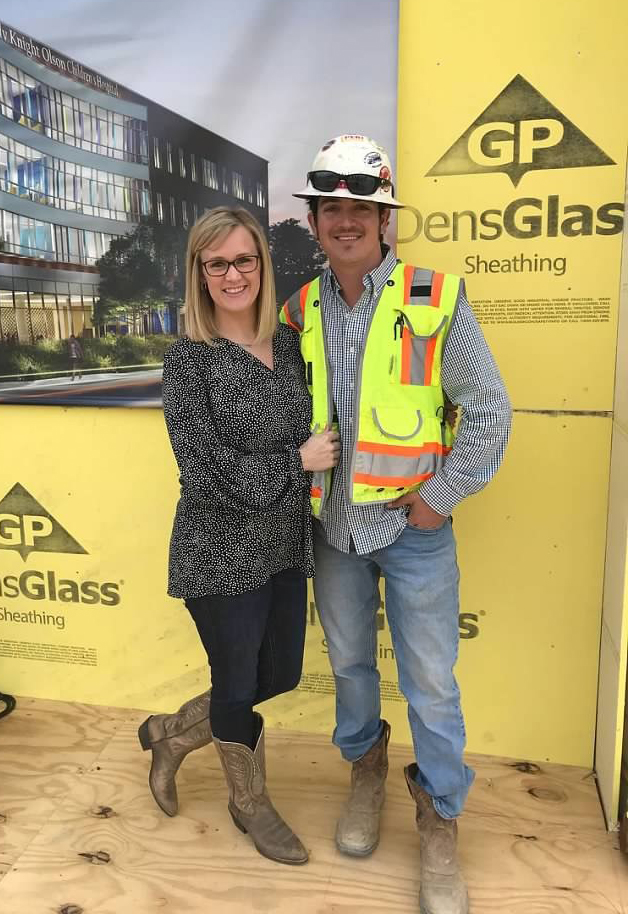 Born into a legacy of construction, Robins & Morton Concrete Superintendent Trevor McKnight represents three generations of construction workers in his family.
"My grandfather built high risers, and my dad is a general contractor," McKnight said. "I was pretty much raised around it."
Eight years ago, McKnight forged his path in concrete – literally – and got his first job in the construction industry. While working full time, McKnight was also working toward his degree, and four years later, he celebrated his college graduation. Shortly thereafter, he found out his supervisor was leaving and joining Robins & Morton. About a month after his boss left, McKnight decided to join Robins & Morton, too.
Today, he works in Robins & Morton's Self-Perform Work concrete team. This involves hiring a team that travels with him from project to project to perform concrete scopes.
"With Robins & Morton, we have a vested interest to make sure that these self-perform aspects of the job succeed. You have a lot of support from all different aspects," McKnight said. "You have a lot more insight as to what's to come with other trades, and a lot more involvement in planning work with other trades."
As for why he chose the concrete trade, McKnight said that his interest is in perfecting the craft of concrete work and it's all about the details.
"Everything that we do is going to be there for a long time," McKnight said. "You just take pride in what you do and do quality work. The devil's in the details. If you get the small items that are most times looked over, right, you can be successful."
In addition to having pride in the concrete work he does for Robins & Morton, McKnight also enjoys working for an in-house Self-Perform Work team.
"It's beneficial to the schedule, budget, and team," McKnight said. "All six jobs [I have worked on] have been successful and ran smoothly. I feel that everyone saw benefit from that."
So far, he has contributed to three projects in Miami, a job in Macon, Georgia, and a parking garage in Huntsville, Alabama. Now, he's working on a bed tower at Huntsville Hospital in Alabama.
It seems each project McKnight is assigned to grows in scope, which is fine by him — he likes a challenge. One of the challenges he faces is managing a larger team with each new project.
"Managing five people versus managing 40 people is a different animal," he said.
McKnight understands what it takes to be successful in the concrete trade, and his advice to anyone looking to forge a path in the same field is to get hands-on experience.
"You have to learn the trade. Get hands on and actually learn the work. Like anything in life, it's hard to direct somebody without knowing how to do it yourself," McKnight said. "It has a lot of moving parts, and you have to be organized and results-driven."
He also points out that safety should be your priority, and it is important to always stay humble.
"If you don't know, ask. [Rely on] somebody that works for you, or that you work with, who knows how to do the work you're about to do," McKnight said.
Tags:
Alabama
concrete
Florida
Georgia
Huntsville
Macon
Miami
self-perform work
Trevor McKnight