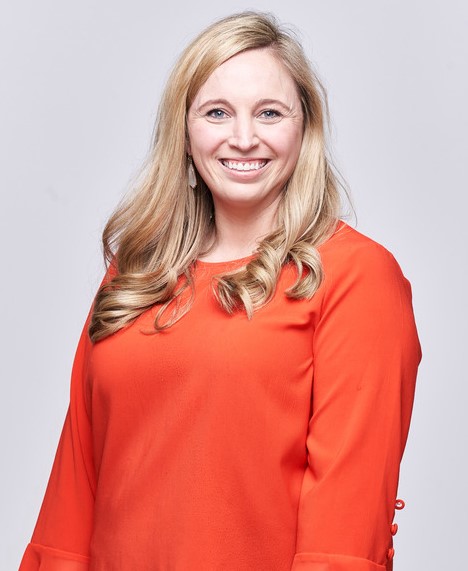 Christena Smith's title may be preconstruction estimator, but it's clear to anyone who meets her that it's impossible to encompass her interests and expertise into only a few words.
Last fall, Smith earned a spot among The Birmingham Business Journal's Under 40 Award honorees for her excellence in the workplace and in the community. Recently, we chatted with Smith to learn more about her, her career path, and what inspires her.
Q: Tell us about yourself and your education.
A: I'm a Birmingham native, and my family owned a hardware store when I was growing up. One of my strongest memories from my childhood is watching my grandfather and my great grandfather building things in the shop. Back then, I was interested in what they were doing, but didn't know where I wanted to take it, if anywhere. In high school, my guidance counselor suggested I pursue a career in engineering because math and science were my strengths. I considered a business degree, but decided, when the time came, to pursue a civil engineering degree at Vanderbilt University in Nashville, Tennessee. After college, I moved around for a few years building construction projects for Robins & Morton but returned to Birmingham permanently in 2020. Fun fact, my family actually has an apiary on 2nd Avenue. So, I'm also a beekeeper in my spare time!
Q: How did you end up at Robins & Morton after you graduated?
A: I graduated during the recession, and I wasn't able to secure a job in my field immediately. I worked some odd jobs until I found an open position at Robins & Morton. I didn't initially consider a career in construction, but now I can't imagine doing anything else. Honestly, this was a pretty pivotal time in my life. I didn't realize at the time what a serious hit businesses were taking during the recession and really struggled with my professional competency when I didn't start a new civil engineering job right after graduation. It was an important lesson in perseverance, and a lesson that I would call upon many times as I progressed in my career.
Q: Tell me about your current role?
A: I recently transitioned into an estimator role, where I assist with estimating and budgeting for construction projects. Previously, I was a field superintendent where I managed a construction project's planning, schedule, and quality. I'm also involved in Robins & Morton's sustainability council that encourages green building and develops sustainability policies for the company, as well as our Strategic Planning Group that assists the executive team in directing companywide initiatives such as work/life integration.
Q: Until relatively recently, you lived and worked in different cities across the United States. What kind of projects were you building in these places and what did you learn from that experience?
A: I've lived in Louisiana, Georgia, Florida, South Carolina, and Texas, all in the course of about six or seven years. Most of my projects have been healthcare facilities, contributing to nearly $885 million in work. I'd always been curious about the world and got a taste of different places and cultures while traveling. I grew a lot as a person during the years where I traveled, but always knew I'd make it back to Birmingham one day.
Q: You're involved in quite a few organizations in Birmingham. Tell me about them.
A: I'm on the junior board for Girls Inc. of Central Alabama – an organization that inspires all girls to be strong, smart and bold through direct service and advocacy.
From an industry standpoint, I am involved with our local ABC and NAWIC chapters to help build and strengthen our industry. I also volunteer with the Academy of Craft Training in Birmingham, which is a partnership between the construction industry and the state of Alabama's K-12 education system with a mission to recruit, educate and guide high school students to opportunities in the construction industry. I know how critical mentorship can be in finding your path, and I always want to be available for anyone who needs that.  
Q: What's some of the best advice you've ever received?
A: I'd say a few things – first, trust but verify. Second, I had a manager tell me one time that I control my success and my own destiny. It was empowering, but also made me realize I couldn't wait on anyone to make things 'happen' for me. I was the one who had to put in the work. Finally, always own up to your mistakes. It's human nature to try and hide the things we do wrong, but I've realized that it's not the mistake the matters – it's what you do next.
Q: In your mind's eye, what does your future look like?
A: I always tend to take a 'big picture' kind of approach. I hope to be in a position of influence where I can make impactful change in both my company and in my community. I want to be a leader.