Companies are made of people and Robins & Morton has great people. It's the company, but it's also the team, and they were always two-to-three steps ahead.
Diana Vogel, Senior Project Manager University of Miami Health
01

Planning, Design & Preconstruction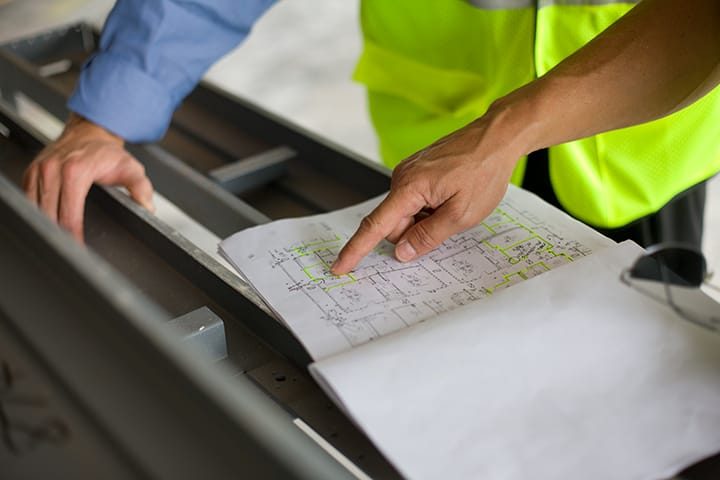 Robins & Morton's experience shows that the most successful projects involve early collaboration among key team members during planning and design—typically the owner, architect, engineer, contractor and trade contractors. This is the genesis of the Building Forward® approach implementation on a project. Through kick-off, alignment and onboarding meetings, we establish shared expectations, common processes, and a clear management structure. Each of these activities fosters ongoing communication throughout the life of the project. Through early collaboration, teams develop a comprehensive plan and a more detailed, achievable budget.
Additionally, Robins & Morton employs a seamless process we call integrated preconstruction: a departure from the traditional idea that the preconstruction process ends when construction begins. By continuing to refine plans as a project's design progresses, we work to meet both design and budget goals with greater efficiency.
02

Construction Phase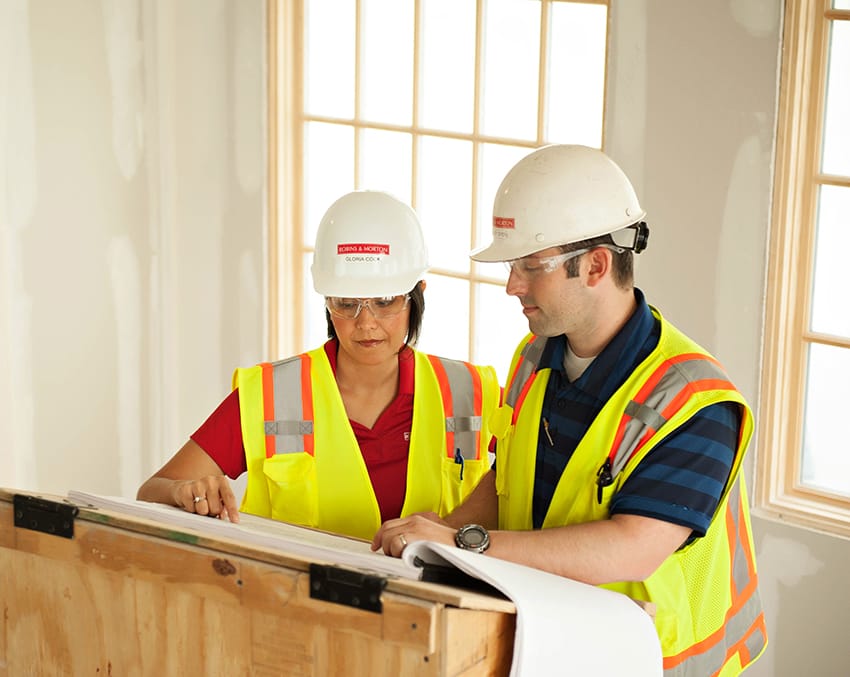 Building on the trust established during planning, design and preconstruction, the project team transitions seamlessly into construction. Beyond the essentials such as schedule management, quality control and budgeting, Robins & Morton strives to be a true partner to our clients, design teams, and trade contractors.
We do not rest on the best practices learned throughout our 75 years of operation. Because we believe that everyone's voice brings value, our jobsites are hubs of innovation and our people continually work to find better ways to perform everyday tasks. Continuous improvement and collaboration are among core tents of our Building Forward® approach and ultimately lead to better communication, new ways to encourage safety, the best utilization of onsite talent and greater efficiency with both time and materials.
03

Delivery Methods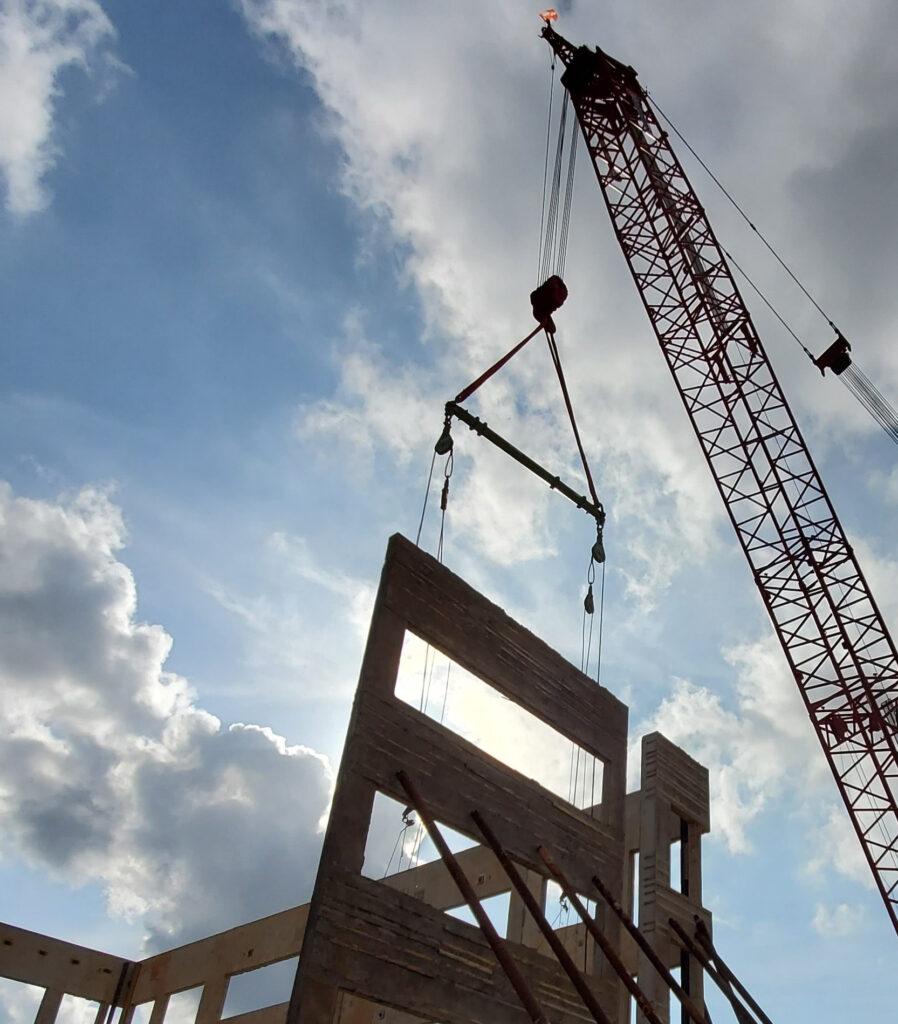 Robins & Morton has extensive experience with many delivery methods, including Construction Manager at Risk (CMAR), Design-Build (DBa), Design Assist, Integrated Project Delivery (IPD), Design-Bid-Build (DBB), and Construction Manager as Agent (CMa). We also offer program management and building assessment services.
We work with our clients to evaluate schedules, budgets, and community impact to determine the best fit for every situation. Regardless of the method chosen, we will use our Building Forward® approach to develop a custom solution for each project. We value your business and the opportunity to become your long-term partner and trusted advisor.
04

Self-Perform Work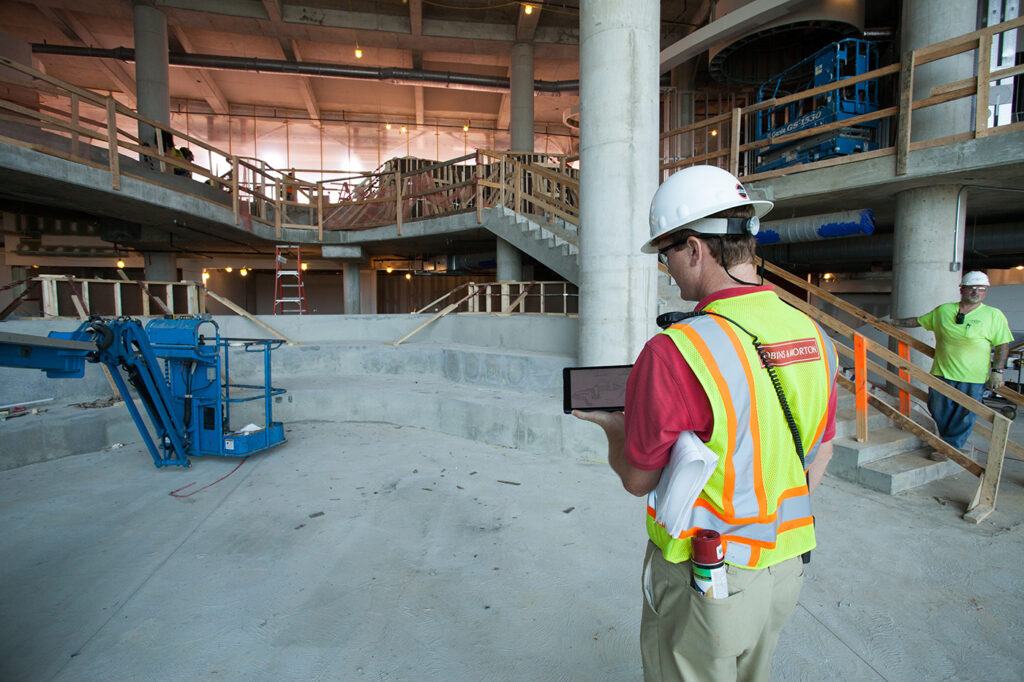 We understand that we have to be more than just a construction manager. In addition to our construction management services, Robins & Morton also has specialized staff with the skills to self-perform concrete, low voltage, drywall, general works packages and other services.
Our "builder-first" delivery ensures we provide a project-wide safety culture through our direct-hire team members, the most detailed and accurate preconstruction and cost estimating services based on actual self-perform work performance, scheduling ownership through hands-on project execution, available in-house craft resources, craftmanship quality and cost transparency and a more cost-effective solution.
Even when we do not directly manage the resources, our self-perform experience gives us a deeper understanding of the tangible elements that go into completing a project. We approach the project with the insights of a builder, taking responsibility over the details essential to client satisfaction.
05

Building Envelope Services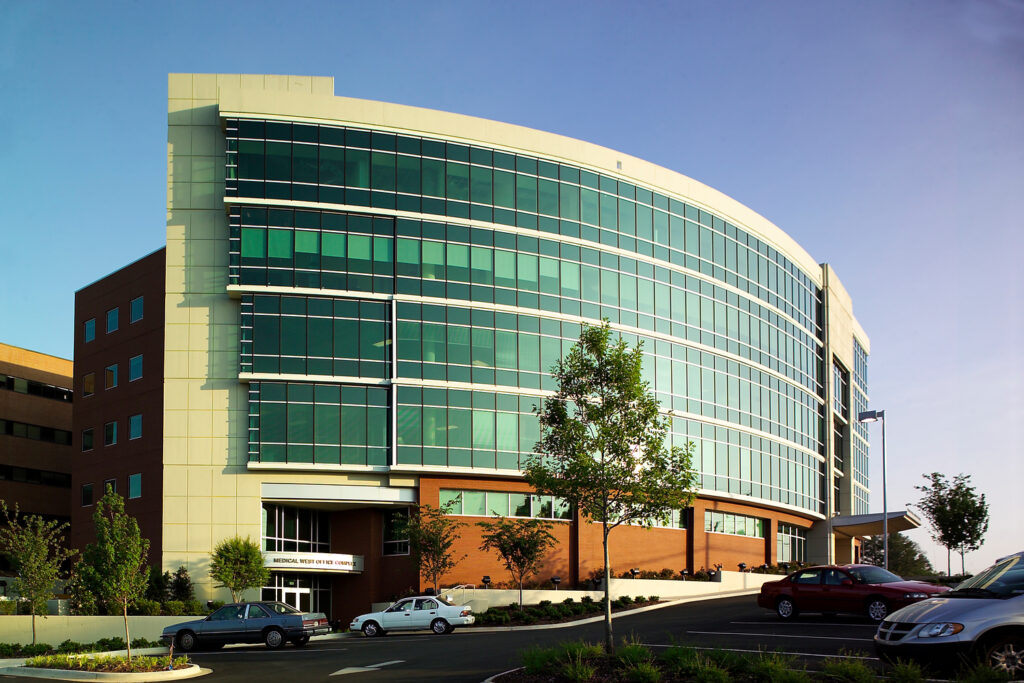 Robins & Morton's commitment to quality extends beyond constructing buildings. Because leaks are one of the leading causes for deterioration and long-term, expensive damage, we offer building envelope assessments and practical, cost-efficient recommendations for repair.
Our in-house Building Envelope Risk Management team is led by a 40-year industry veteran, who specializes in building envelope design and quality assurance. That experience coupled with Robins & Morton's quality management procedures bring a holistic strategy to maintain the most critical defense against potential degeneration. This proactive approach includes accurate assessments, determining a course of action for remedial work, and providing maintenance procedures to resolve deficiencies, therefore extending the service life of the building envelope and protecting your investment.
Although we are builders, we are partners first. One of our key values is to maintain a client-focus, and we recognize that it is in every organization's best interest to avoid a continuous cycle of repairs.
To learn more about our building envelope services, reach out to envelopeservices@robinsmorton.com
06

Green Building and Environmentally Friendly Construction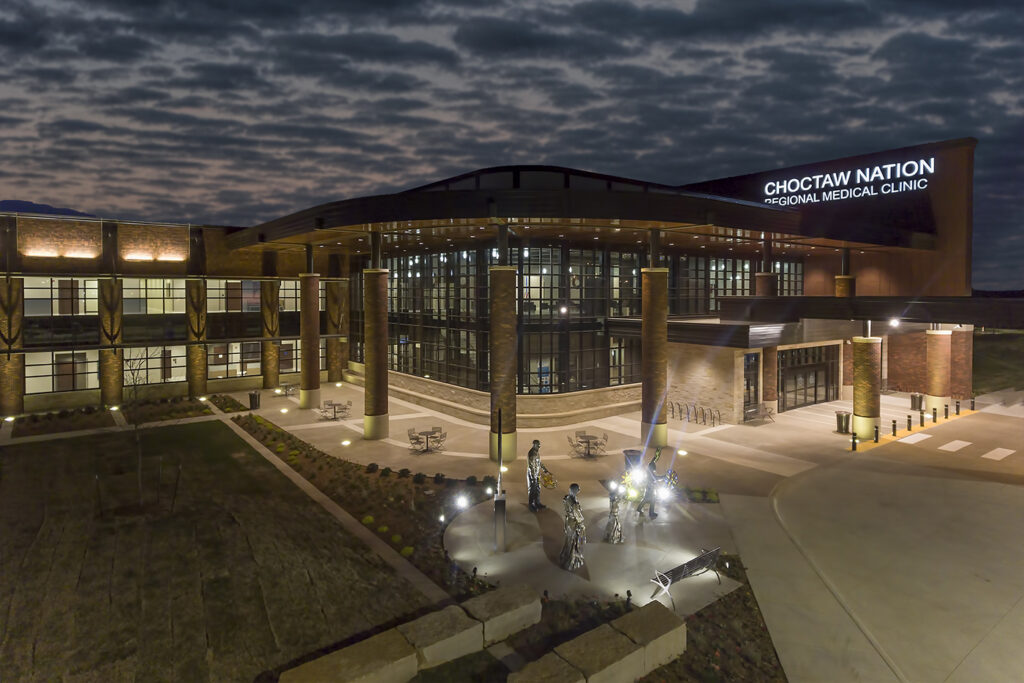 Robins & Morton strives to minimize our environmental impact and reduce our carbon footprint on every project. We tailor sustainable, knowledge-driven solutions to each client and project. Our design-assist services help clients maximize energy efficiency and minimize operational expenses while our construction procedures focus on decreasing waste and providing healthy, sustainable spaces.
Robins & Morton is a USGBC Silver Member, an Education Provider and frequently ranks among the nation's Top 100 Green Contractors. Our more than 80 LEED Accredited Professionals, LEED Green Associates, Green Globes Professionals and ParkSmart advisors can partner with architects and other project team members to help clients achieve their sustainability goals.
On every project, including those not pursuing certification, we apply our sustainable jobsite policies and utilize environmentally responsible construction practices and materials.
Click here for our continuing education opportunities
The Robins & Morton team has genuinely been a trusted friend that goes beyond just the bricks and mortar of a construction project. On behalf of the [Encompass Health] staff and patients, we would like to thank you again for this amazing hospital building.
Elizabeth Mann, Design and Construction Director Encompass Health (formerly HealthSouth)
07

SmartFab®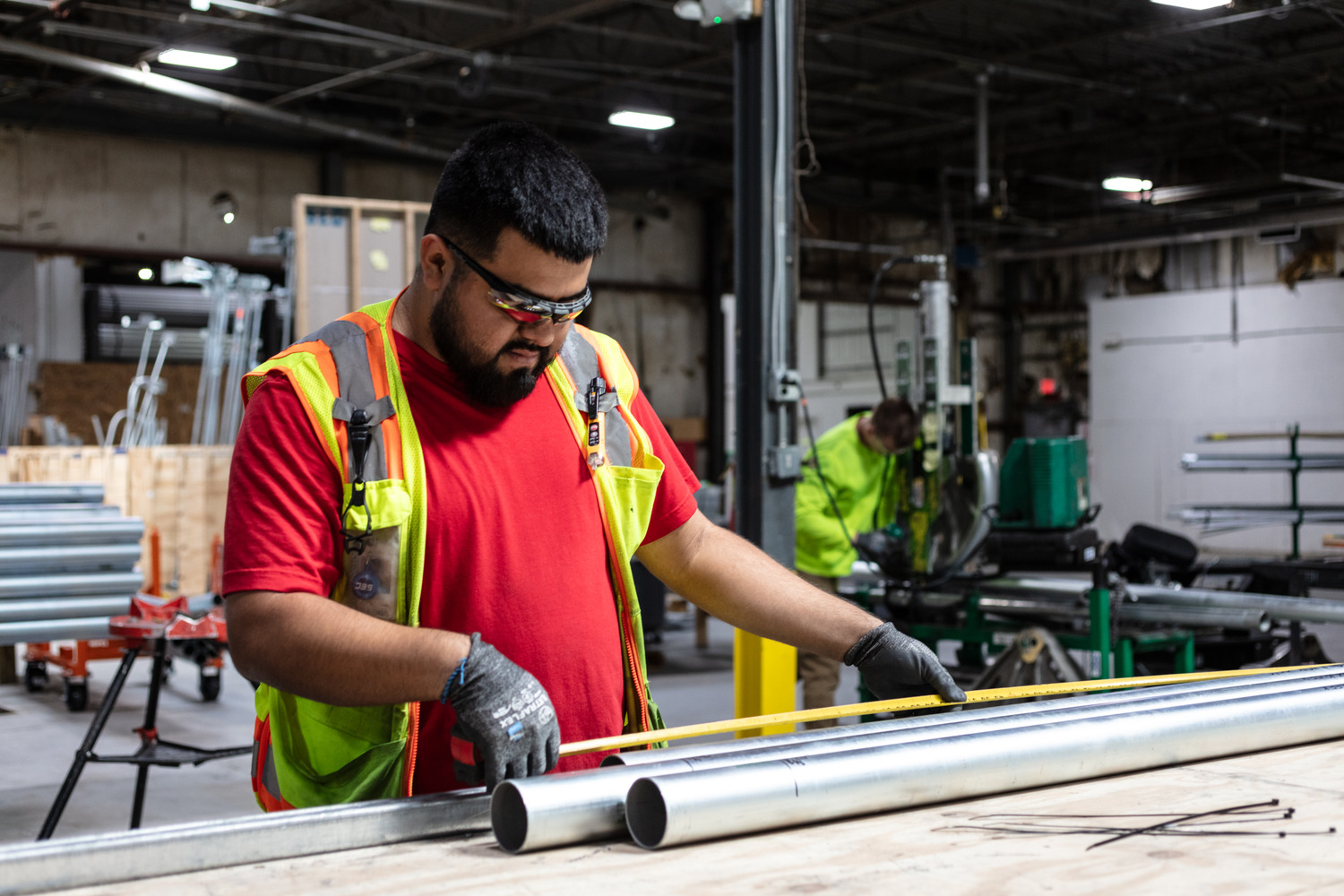 Robins & Morton challenges our teams to innovate — to view our projects beyond the typical success metrics of budget and schedule by understanding what brings our clients the most value and considering how best to provide that value within the elements of a complex construction project. Robins & Morton's SmartFab® approach was born of that challenge.
SmartFab® — a systematic review process to identify and implement a customized pre-assembly, modular, and prefabrication plan for to each project — was developed to ensure a consistent, coordinated and comprehensive assessment of the value of these elements as well as thorough planning from design through installation. This holistic approach to prefabrication eliminates waste and improves safety, quality, schedule and budget.
Learn more about SmartFab® and the benefits realized on the Novant Health Ballantyne Medical Center project.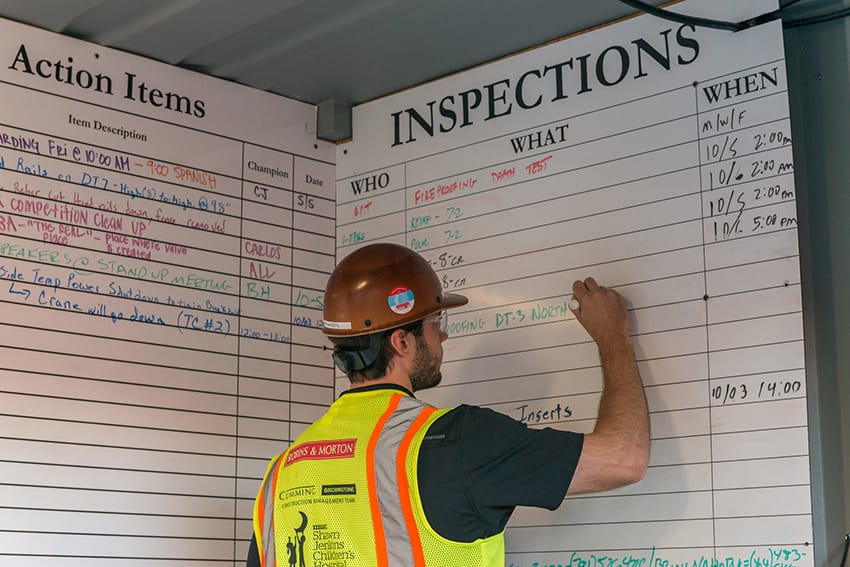 Lean Construction
Robins & Morton's culture of innovation and integrity embodied the fundamentals of Lean construction long before the term gained prominence. The guiding tenets of our Building Forward® approach—Collaboration, Leadership Development, Continuous Improvement and Creating a Learning Culture—integrate Lean tools and processes into every facet of our business. By using Lean tools within the framework and culture of Building Forward, our project teams consistently focus on measurable improvements in coordination, communication, quality, cost, and schedule. Most importantly, the combination of team culture and Lean tools foster a heightened level of collaboration with our design teams, trade contractors and our clients to identify and eliminate waste.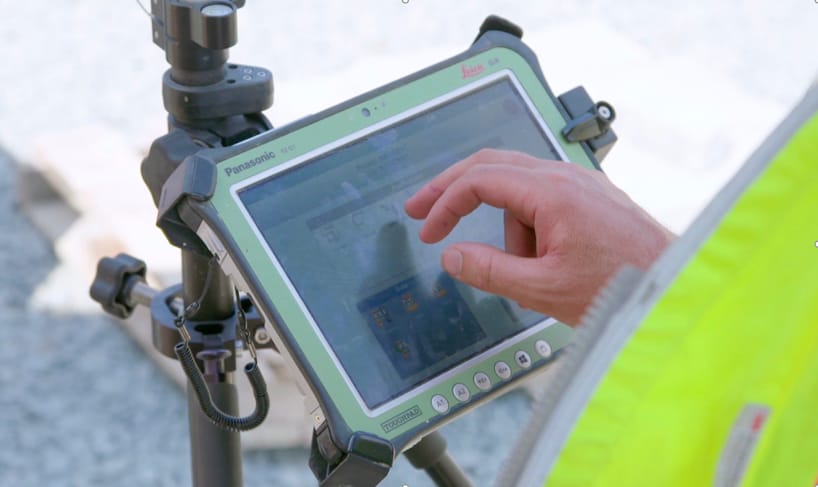 Technology
Robins & Morton's Building Forward® approach promotes innovation and that is well illustrated in how we seek out emerging technologies to benefit our clients. We use tools that will improve the efficiency of our project delivery, reduce errors, increase the accuracy of our estimates, and enhance visualizations. But most importantly, we use technology that makes sense and clearly adds value to your project. From preconstruction to closeout, we utilize technology to support communication, project management, quality and safety, seamlessly transitioning between each phase.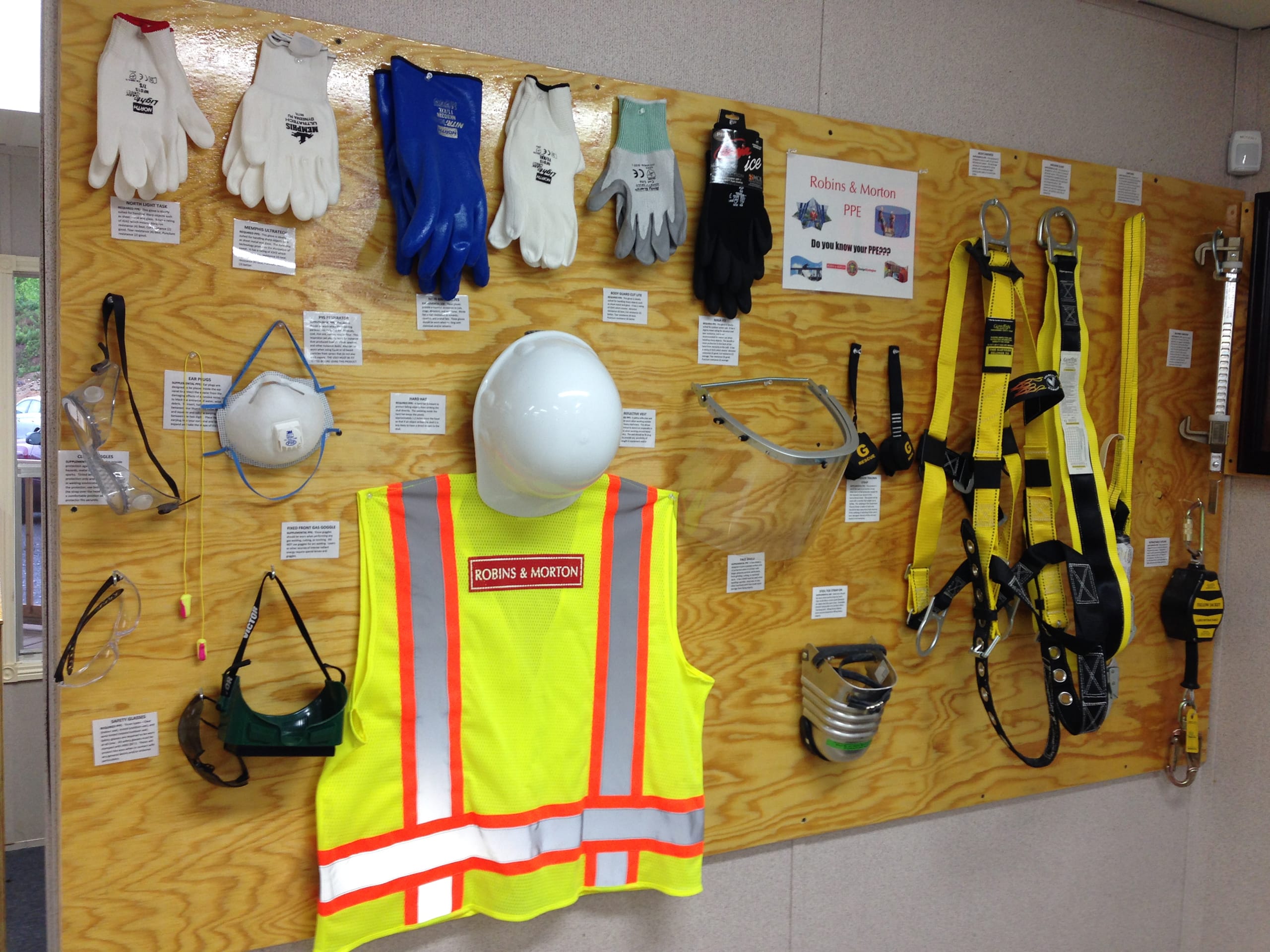 Safety
Robins & Morton is committed to providing a safe and healthy work environment for all who are touched by our business.
By focusing on human behavior and the workplace factors that influence those behaviors, our Human Performance-based operating philosophy goes beyond traditional approaches to safety management. We know that, even with training and established procedures to guide our work, people make errors. Human Performance helps us understand how our operating system influences behaviors, and to better understand what leads our team members to do what they do and why. Through continuously learning from each other and from our operating system, we can reduce the frequency and potential severity of workplace incidents by identifying factors that contribute to human error. This approach engages everyone in error reduction techniques, creating a stronger and more sustainable safety culture.
Human Performance aligns with the Robins & Morton Building Forward® approach. At its core, safety is caring about team members, and Building Forward® brings our culture of caring to the forefront. That culture of caring is conveyed to each team member on the jobsite through onboarding and daily communication and collaboration among team members. This includes their responsibility to report any at-risk behaviors or conditions. In addition, effective task planning and training, as well as coordination among team members, help ensure that tasks are carried out safely.
Learn more about several of our safety management tools and our Human Performance Operating Philosophy below.
Quality
Robins & Morton is committed to quality and pursues it with intention on every project. Quality is a key component of our Building Forward® approach, and we take great pride in our successful quality management program. Its formation hinges on two primary principles: doing things right the first time and working collaboratively with our trade contractors to ensure shared understanding of tasks. After a thorough evaluation, we implement a project-specific plan to control quality, then follow through to ensure that we have achieved our clients' goals, as well as our own.
The rigor of our quality management program is proven to reduce re-work—saving time and money—and to produce a superior product. Although we have stringent quality standards that we apply to each project based on decades of experience, we recognize that every project needs customized planning to achieve the ideal finished product.
To learn more about how our project teams are implementing our quality management programs, check out the video here.