By Richard Anderson, Vice President of Direct Delivery Services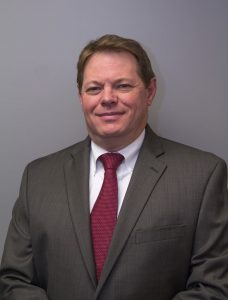 When Robins & Morton launched our SmartFab® approach three years ago, it was originally an initiative to learn how we could best serve our clients when it came to prefabrication.
We started with a simple premise, to look at every job and identify what makes sense. It was obvious then that prefabrication – including modular units, pre-assembly and prefabrication – was becoming increasingly important in construction. At that time, there were a lot of unanswered questions. How do we determine the best prefabrication options for each project? How do we best manage the process, from project pursuit through preconstruction to completion? And what is the best role for the construction manager?
Over the past three years, the case for prefabrication has only grown stronger in response to supply chain disruption, volatile pricing and an ongoing shortage of skilled craft professionals. During this time, we documented the benefits – and identified best practices – for a range of prefabrication options, from modular headwalls at numerous healthcare projects to a full central energy plant (CEP) to support a new 250,000-square-foot patient tower on Duke Health Raleigh Hospital's campus.
Looking at just a few of our recent projects, we see many more examples:
We utilized prefabricated exterior wall units to enclose the new 204,000-square-foot Northwest Health – La Porte Hospital in a fraction of the time needed for conventional construction, allowing us to begin interior work before the cold Indiana winter.
At another time-sensitive project, preassembly enabled a trade contractor to drastically speed up and simplify underground utility work.
At multiple projects, we gained efficiency and quality improvements through kitting and preassembly of cable, conduit and piping runs as well as structural steel components.
We saw improvements in quality and efficiency, as well as working conditions, when utilizing offsite prefabrication at our Robins & Morton Branch Builds joint venture, a $400 million expansion at Carilion Roanoke Memorial Hospital. There, we're also using a warehousing strategy to help our client navigate material and component availability and take advantage of favorable pricing – while still providing just-in-time delivery to the jobsite. We also developed ways to scale warehousing for projects of varying sizes and complexity.
At these and numerous other projects we documented how prefabrication can positively impact quality, schedule and budget. We also learned from our trade contractors and vendors, who brought their solutions to the table.
Even more importantly, we determined that the best way we can approach prefabrication –is by taking an integrated, collaborative approach to each project, focusing on what is best for that project and putting the interests of our client first. This is expressed in our SmartFab® mission statement: The Robins & Morton SmartFab® approach is a systemic review process to identify and implement a customized, project-specific logistics, pre-assembly, modular and prefabrication plan on every project to eliminate waste and to benefit the overall safety, quality, schedule and/or budget of the project.
Inherent in that is the understanding that the SmartFab® approach is a review and implementation process, not necessarily a construction process.
We've also assembled an internal structure to support the SmartFab® mission. We pulled our internal expertise into resource groups, including exterior skins, ceilings, MEP, CEPs, hospital bathroom pods, large modular units and more. Those resource groups have been capturing data from past and current projects, developing a knowledge base as well as team expertise.
At the same time, we are reaching out to our vendors and trade contractors to continue learning from them, ensuring that we are up-to-date on the options available to our projects. Through that, we're developing relationships so that we can tap into their knowledge and expertise while keeping our focus on what will bring the most benefit to the project.
Recently, we hired Matt Hardy, a 25-year construction veteran with expertise in prefabrication and the healthcare sector to fill the newly created position of SmartFab® Director, to lead this approach and steer its continued improvement and development.
We identified champions within each of our divisions to promote the SmartFab® review and implementation process at the earliest possible stage on every project. We know the earlier we start that process – even as soon as project pursuit – the more opportunity there is to positively impact the project. We're also assigning each project a SmartFab® champion to facilitate the ongoing review process. The SmartFab® approach will lead to a review of every project, but we're only going to pursue options that make sense for the client.
While the organizational structure supporting our SmartFab® approach is new, it integrates into the collaborative Building Forward® approach that defines the way we operate. The Building Forward® approach is itself a formal process to engage everyone on the project team in working together toward a shared vision of success. Identifying and implementing a customized, project-specific pre-assembly, modular and prefabrication plan that contributes to the project's success will develop naturally in that environment.
Our SmartFab® approach is evolving, but, as with everyone else in our industry, we recognize that prefabrication is becoming a more important part of how we build. Clients expect it. The challenges of a tight labor market make it an imperative. However, we believe that by approaching prefabrication as a client-centric review process rather than promoting a specific solution, we can bring the most value to our clients. And we believe that by rooting that review process in our collaborative Building Forward® approach and supporting it with an internal structure and expert resources, we can undertake that review process in a manner unique to Robins & Morton and consistent with our culture and values.