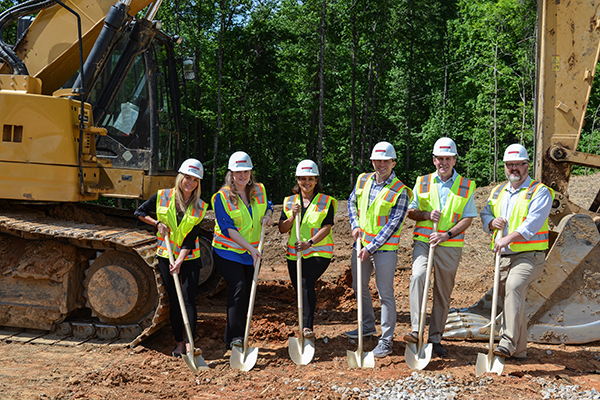 Robins & Morton, Birmingham Orthodontics and KPS Group gathered to celebrate the groundbreaking of Birmingham Orthodontics' new office building in Hoover, Alabama, on May 3.
The new 10,000-square-foot medical office building will relocate the practice's current Hoover location to better suit the needs of Birmingham-area patients. Positioned on five acres on Stadium Trace Parkway near Highway 150 in the growing Birmingham suburb, the facility is designed to accommodate growing patient and staffing needs, featuring 17 patient chairs, a full lab and x-ray capabilities.
Birmingham Orthodontics has been a part of the Birmingham community for over 25 years. Their founder, Dr. McCarthy, began the practice in 1993 after discovering the high treatment cost and lack of financial options available made orthodontic procedures unaffordable for military families, like his own. It was then that Dr. McCarthy decided to dedicate his life to opening and managing an orthodontic practice with one simple goal: to make getting a better smile affordable to everyone without compromising quality.
Since its founding, Birmingham Orthodontics has grown to 65 employees and four local locations. This new facility will allow Birmingham Orthodontics to continue growing while maintaining the quality and experience that has earned the practice titles such as Birmingham's Best Orthodontist by Birmingham Magazine and Birmingham's Best Small Businesses by the Birmingham Business Journal. Construction is slated for completion in late 2019.