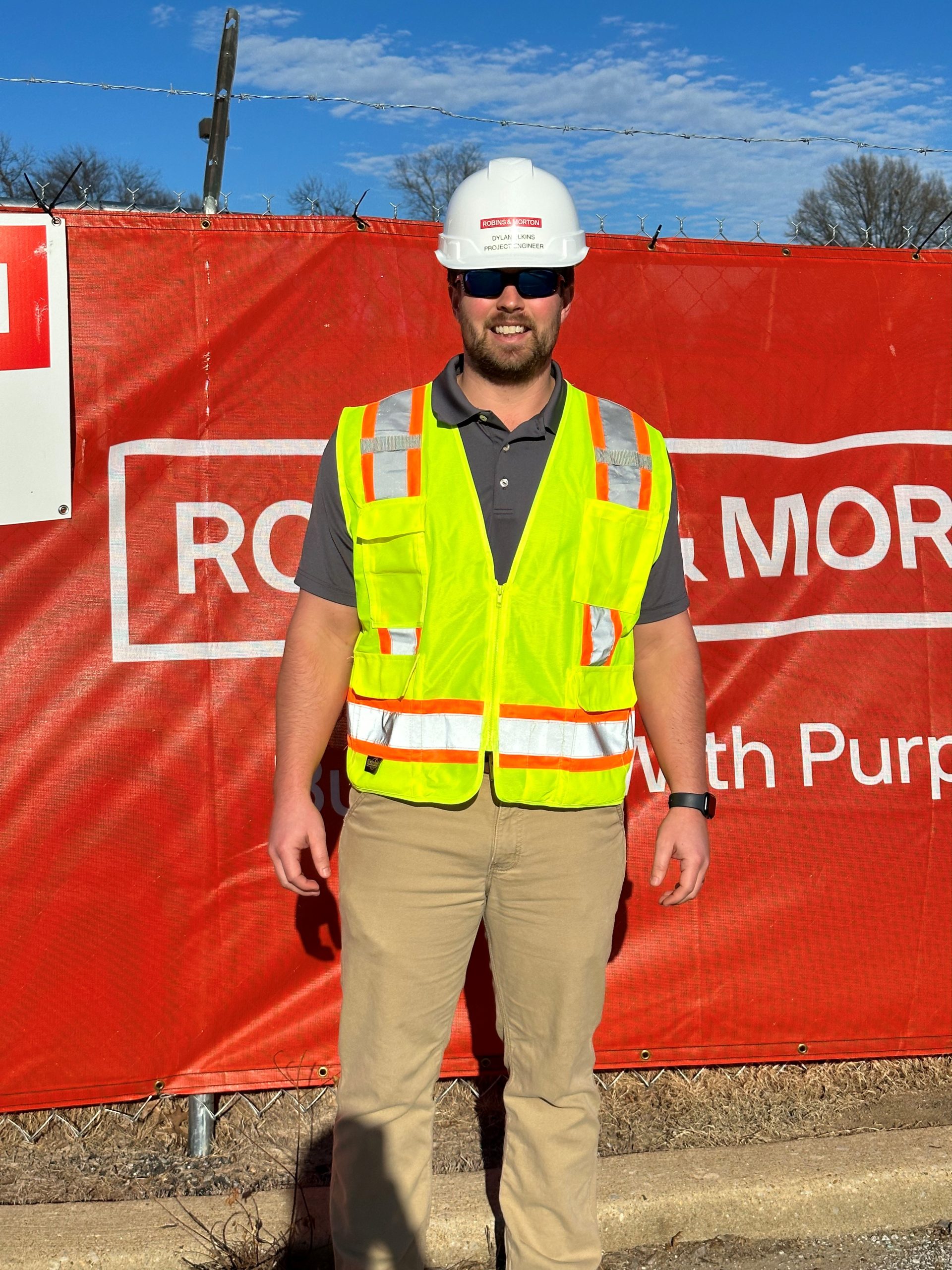 Driving through the Mississippi Delta at night is an almost otherworldly experience. There's a darkness untouched by city streetlights, only broken by the distant glow of small towns – small towns like Greenville, Mississippi.
There's nowhere in the world like it, and it's what Dylan Elkins often thought about when life pulled him away from home. But each time, he found his way back.
Elkins grew up in Greenville, but moved away for the first time to Starkville, Mississippi, to earn his bachelor's degree in civil engineering at Mississippi State University. After graduating, he landed a job with an international engineering consulting firm that had work at the Ben's Original Rice production facility in Greenville. Within a few years, he began to feel the need to move away for a while and, serendipitously, his company needed him on a project in Nashville. He moved in 2021.
The work there was challenging and fulfilling, but Nashville wasn't quite what he was looking for, and the experience only solidified that he wanted to return home for good.
One day, while scrolling LinkedIn, Elkins saw that Robins & Morton was hiring construction team members in Greenville to build a new federal courthouse – a project that had been in the works for more than seven years. He felt it was his chance to be able to work in his preferred field at home and be a part of something that would make a lasting impact on his community.
"My family is still in Greenville, my wife was born there, her family is there," Elkins said. "Our roots run pretty deep."
He took the project engineer position with Robins & Morton in September 2022 and immediately began assisting with construction coordination and trade contractor management.
For hundreds of years, Greenville was a bustling commercial center along the Mississippi River, but it saw a decrease in population throughout the 20th century. In 1990, local 501(c)(3) nonprofit Greater Greenville formed to develop more economic opportunity for the city and generate more affordable housing. However, when the funding was approved to build a new federal courthouse in 2016, it was a significant win for increasing the vitality of the city and would bring people from all over the country. Elkins said that Greater Greenville continued significant revitalization efforts that developed necessary city amenities for when the courthouse opened, such as acquiring and renovating the former Greenville Inn and Suites in 2020, now open as Hotel 27.
"The courthouse has been the talk of the town," Elkins said with a smile. "People will see me around and ask how everything is going. It's bringing a lot of positive attention and press to Greenville."
With the impact that the courthouse will bring, it means even more to Elkins that Robins & Morton has focused on hiring locally – from management team members, trade contractors and vendors to craft professionals. Both Elkins and field office assistant Mamie Causey on the management team are  Greenville locals. More than 20 trade contractors and vendors working on the courthouse will be from the state of Mississippi, reinvesting construction dollars back into the state economy. Further, the architect selected by the General Services Administration (GSA) for the project, Duvall Decker, is also Mississippi-based.
"Duvall Decker designed a building that recognizes the history of Greenville, and it's important that we have team members that understand where we come from and where we're going, too," Elkins said.
Once complete in 2024, the two-story, 55,639-square-foot courthouse will be located on a 2.5-acre site in the city's original central business district and will house the U.S. District Court, U.S. Clerk of the Court for the Northern District of Mississippi, U.S. Magistrate Court, U.S. Marshals, U.S. Probation, Federal Public Defender, U.S. Attorneys and GSA. It will feature two courtrooms – one district and one magistrate – as well as district, magistrate, and visiting judicial chambers.
Amid building the courthouse during the week, Elkins is working on another local project in his free time. After welcoming his first child in October, Elkins and his wife closed on the sale of a historic home in Greenville, estimated to have been built in 1850. Although it has seen some renovations in its more than 170 years, Elkins and his family are further restoring the house as they make it their family home.
"This is my home," Elkins said. "Greenville is a small town, where everybody knows each other and is always there to lend a helping hand. There's a family feeling here that you can't get anywhere else."