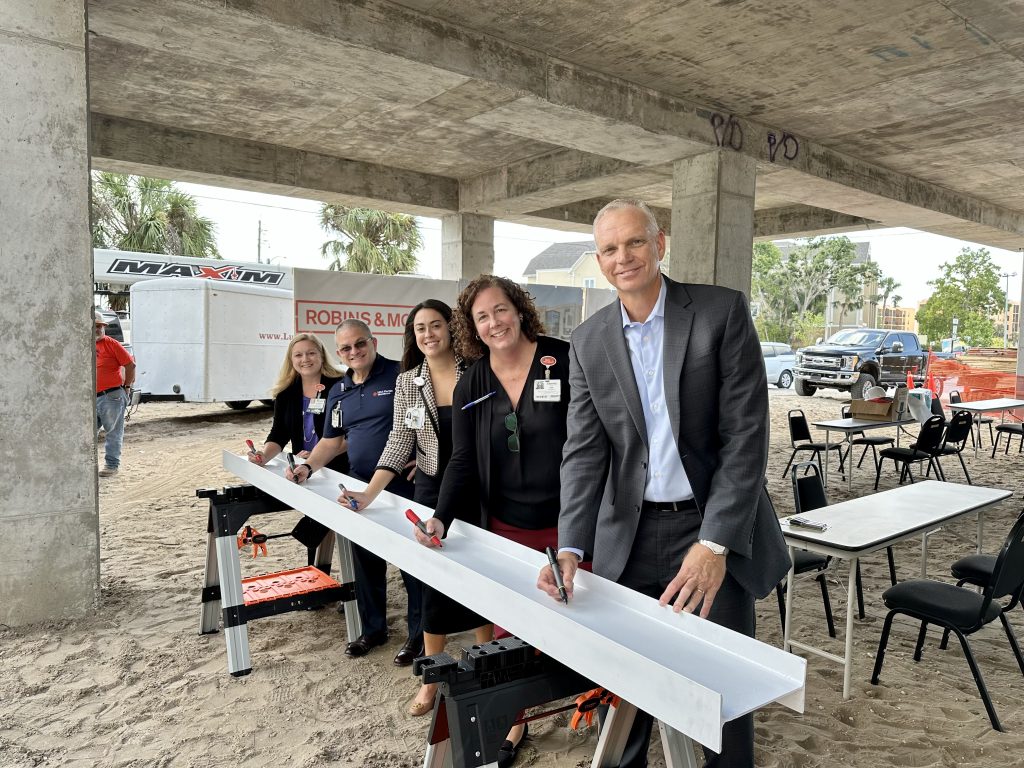 HCA Florida Fawcett Hospital has made significant progress on its $60-million expansion and renovation project that will increase the hospital's capacity and broaden its offerings. To be completed next year, the project includes expanding critical care units, the number of pre-operative treatment bays and the operating room; renovating the main lobby, waiting rooms and registration areas and adding a chapel and coffee shop.
This week, the construction teams will be completing the topping out phase – a project milestone that includes structural beams being raised into place.
"We are very excited about the project's progress and this investment in the health of our community," explained Michael Ehrat, chief executive officer at HCA Florida Fawcett Hospital. "This expansion underscores our commitment to improving the health and wellbeing of our patients and residents of the many communities in Charlotte County and surrounding areas, we are privileged to serve."
Since its founding in 1975, HCA Florida Fawcett Hospital has been providing nationally recognized, quality care to the community. Over the past several years, the hospital has experienced significant growth and demand for its services. This expansion and renovation will enable the hospital's growth as it continues to bring innovative programs and services to the community.