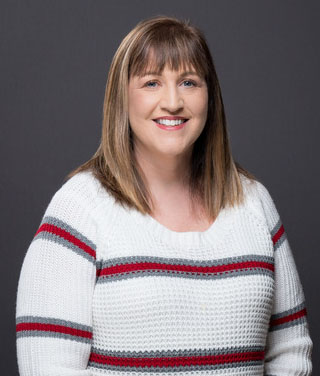 Mindy Torres never planned to join the ranks of the construction industry. Now 21 years later, she can't imagine being anywhere else.
It all started with applying for an operations assistant job at Robins & Morton more than two decades ago.
"I really didn't know anything about the industry before then, and thankfully Barbara Wilson hired me and took me under her wing to mentor me. She encouraged me to learn everything I could about anything I could, and so that's what I did."
Mindy took that advice to heart and never looked back. She made sure to delve into the details of her role as an operations assistant on the construction management side of the business, then when she was moved to the general contractor side as well.
"It was a big change, but I liked it," she said. "Handling both sides of the business gave me the opportunity to learn so much about what our company does."
She then got the opportunity to work with Robins & Morton's safety department—eventually being promoted to safety administrator—where she handled the safety aspect of all training for the company, managing OSHA logs and working directly for the company's Corporate Safety Director and now Vice President of Safety Operations, Jeff Palombo.
"I have learned so much of what I know from Jeff," Mindy said. "I can't say enough about how much he taught me."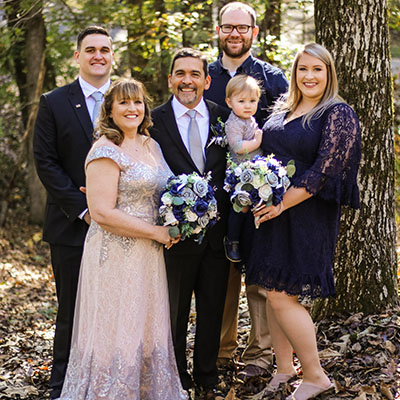 While Mindy still helps manage many aspects of Robins & Morton's safety program, she now serves as the company's workers' compensation claims administrator, a role that sees her monitoring the costs of claims, reviewing claims and working closely with the company's insurance carrier. For example, if a jobsite was to experience an incident, Mindy would ensure that the employee received care.
"I thoroughly enjoy having a role in making sure our people on jobsites across the country are taken care of and seeing that they are OK. I also enjoy the interaction with our insurance carrier and working with them on the business side, but there's something so special in helping take care of our people. We are all family at Robins & Morton."
That caring, family atmosphere that Mindy appreciates so much has not only made her enjoy coming to work each day, but it has also helped her achieve success throughout her career—especially the mentoring she received from supportive superiors in the business.
"I cannot say enough about those who helped guide me throughout my career here—from Barbara and Jeff to Aimee Comer, who was instrumental in giving me the tools I needed to succeed," she said. "It was a huge blessing. Having people who care made a major impact on me and my career."