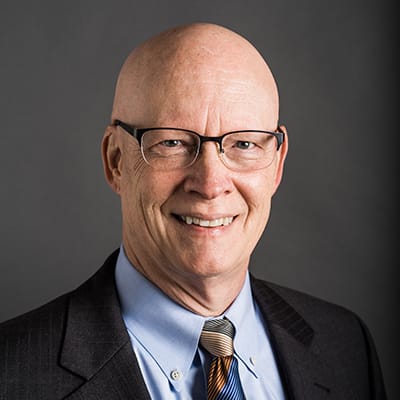 Owners, contractors, and designers face increasing headwinds as we cope with rising construction costs. Compounding the demand-side effects of an industrywide workforce shortage and material cost inflation is the supply-chain uncertainty of new trade tariffs.
While impossible to forecast the full consequence of these combined economic disruptors, we can predict that the cost of building in a robust marketplace will continue to rise. We hope, of course, that labor and materials markets trend toward a more predictable and manageable state in the long run. As we remain optimistic about market resilience, we must also prepare for continuing volatility that may constrain our clients' ability to plan and build.
Reduce Impacts
Instead of looking passively at supply chain uncertainty, why not leverage our collective strengths and ingenuity to mitigate its consequences? Over the past decade, the industry has creatively reset traditional approaches and siloed thinking. Harnessing technology, Lean principles, and collaborative project delivery models, design and construction teams are achieving unprecedented levels of efficiency.
Why not apply these collaborative practices to meet the challenges presented by supply chain shifts and workforce shortages?
To accomplish this, we will need to work together – owners, design firms, construction managers, trade partners – in ways that will challenge us to fulfill our highest potential as trusted partners to our clients.
Early Intervention
The most opportune time to collaborate and review material selection, long-lead procurement ideas, energy optimization, and workforce efficiency strategies is during planning and design. In our work with architects, design engineers, and owners, we find that an integrated review of cost models and projections using Target Value Design identifies high-value options and innovations. For example, if trade tariffs or the timely delivery of materials sourced overseas is problematic, the team can together discuss and select locally or regionally sourced alternatives.
Additional advantages of early collaboration include the opportunity to establish shared ownership of the client's budget and to reach a shared understanding on team accountability and expectations.
Preconstruction Conversations
When working together from the start, redundancy and inefficiency issues are flagged. Even better, value-based innovations can be adopted. For example, the full opportunity for prefabrication and offsite construction is easily realized when all parties participate. When key partners all contribute to the conversation, ingenuity naturally occurs.
A cross-discipline team also has the capacity to add tariff forecasting and mitigation as part of the project budget and schedule process. Early and opportunistic purchasing of raw materials becomes more informed. Stewardship of critical changes and contingencies reduce cost overruns and change orders.
Candid conversations, shared objectives, and enhanced relationships also help allay the apprehensions that cause trade contractors to price their proposals or bids too high. Open and honest communications provide all project partners the confidence and trust needed to enthusiastically enter into an agreement where sharing risk is the norm.
Workforce Creativity
We find that once a culture of collaboration and shared innovation is established, other issues related to building cost, schedule, and resources become easier to solve. Workforce shortages, a seemingly intractable problem, is one where success is more likely with a unified, strategic approach. Examples include the ACE Mentorship Program, community trade training courses, and industry association initiatives such as ABC's craft training and apprenticeship programs.
Integrating company-sponsored initiatives with local and regional workforce development programs raises the bar for effectiveness while combining the strengths of multiple organizations.
Future Stability
Viewed from a distance, it looks like a great time to be in the construction industry. With construction spending reaching new highs and demand outpacing the marketplace supply, it appears that the rising tide is lifting all boats. Take a closer look though, and the rising metrics of cost inflation, tariffs, and labor prices come into view as the biggest threat to continuing today's healthy building cycle. While the market may currently remain strong, the data reveal a much more complicated story.
Leadership guru Peter Druker said, "The best way to predict the future is to create it." To find our way forward and overcome the challenges of cost and workforce volatility, we need to come together to form a more adaptive and collaborative future.