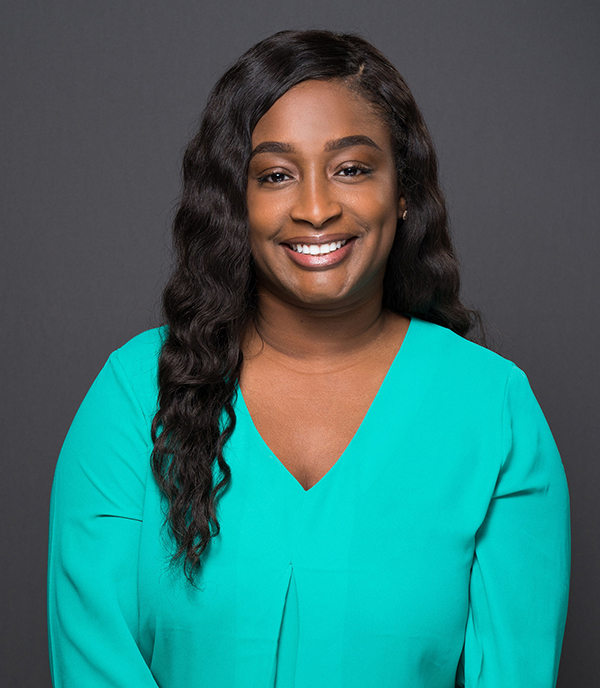 Raven Phillips currently supports five senior-level estimators by setting up projects, managing project schedules, pre-qualification, and all things bidding. And those are just a few of her daily responsibilities.
She earned a degree in broadcast journalism from the University of Memphis and also has a master's in corporate communications from Northeastern University. When she completed her undergraduate studies, she applied for a job with Robins & Morton as an administrative assistant.
"I had no idea what I was stepping into," Raven said. "They showed me to a jobsite trailer and I thought, 'What is this? Where is the office?'"
Her team took her under their wings, and Raven has since grown to love the construction field.
"I didn't have any experience in construction," she said, "but I learned along the way."
In fact, Raven has gained so much industry knowledge over the years, she has become her manager's right-hand person.
"My current manager reached out to me as my project in Memphis was ending and asked if I would like to take a position in the Nashville office. They wanted to keep me around"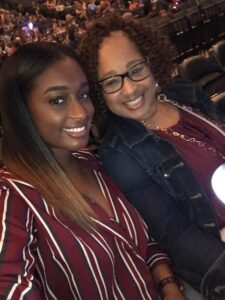 Her transition into the Nashville office was four years ago, and she says that she's had the opportunity to learn so much through both jobsite experience and the preconstruction side. Raven's favorite thing about construction is that no two days are the same. She also enjoys all the people she meets, from architects to designers and trade partners.
"You tend to keep running into the same people," she said, "so it's great for networking."
She also enjoys the fact that Robins & Morton has a family feel and provides her with a lot of opportunities for professional development and career growth.
"People take their time out to work with you. My manager sits down and talks to me about my career path, what's next and what types of professional development opportunities are out there for me."
Raven also enjoys the fact that she can share the knowledge she learned on the job by mentoring others who work for Robins & Morton. "I get to help my colleagues grow with the company, too."
She has found this to be especially true of her involvement with the company's Building Forward Administrative Committee. This group connects Robins & Morton's administrative assistants across the country to share best practices and lessons learned, all while growing camaraderie. They also get together once a year for a multi-day summit to share ideas and network. Now in her third year as a committee member, Raven finds that her involvement with this group of professionals sharpens her skills and promotes her connection to co-workers.
"Professionally, I feel that I'm on the career path I want to be. I see so many great opportunities in my future."
The family feeling that characterizes Robins & Morton means a lot to Raven. "My family is everything to me," she said. "I go home to visit them in Memphis once a month."
When she's not at work or back home to catch up, Raven enjoys traveling and getting involved in the community.