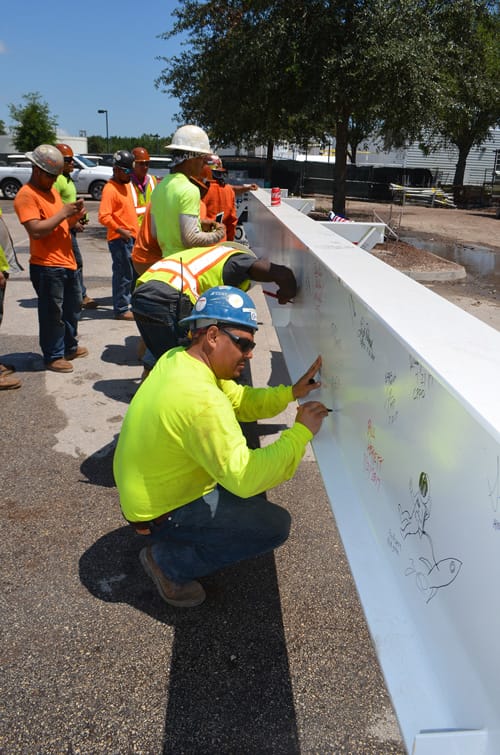 Robins & Morton, Perkins Will, Newcomb & Boyd, Walter P Moore and honored guests joined together to celebrate the structural topping out of the new Destination Medical Building located at Mayo Clinic in Jacksonville, Florida.
The 190,347-square-foot, five-story new facility provides outpatient services including hematology oncology clinics and neurology/neurosurgery clinics. The facility will include infusion areas as well as departmental exam rooms.
During the Topping Out Ceremony, each attendee signs a beam that is then hoisted into place. This beam marks the structure completion.  The signatures symbolize each individual's support and contributions to the project. Hospital employees, community members, and the project team members attended the event.
The Destination Medical Building is scheduled to be completed in Summer of 2018.