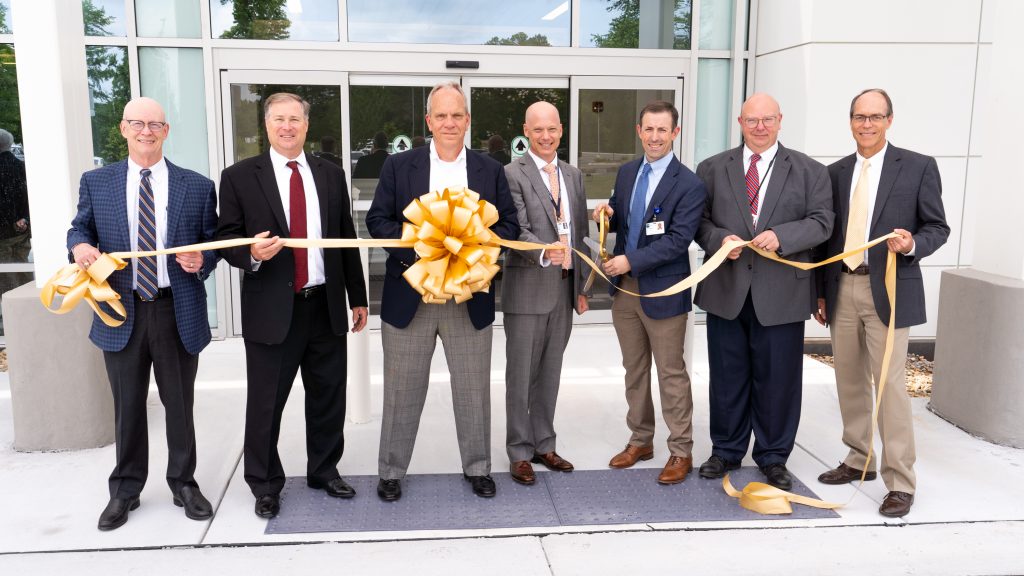 Construction firm Robins & Morton and Marshall Medical Centers celebrated the grand opening of a two-story vertical expansion of the Marshall Medical Center South bed tower and a new main concourse on June 22 in Boaz, Alabama.
The project spanned 46,000 square feet, adding a total of 64 spacious, private patient rooms. Both floors are complete with centralized nurse stations, waiting rooms, vending areas, a staff lounge, and a locker room. The construction of this addition was especially challenging because it was built on top of the existing hospital.
The 25,000-square-foot main concourse now features a coffee shop and food service area with state-of-the-art kitchen equipment, a buffet-style serving area, and a spacious dining room with tables, banquette seating, and a bar counter.
Improvements also added a check-in and consult room for outpatient surgery, along with meeting facilities, and a gift shop.
"We are thrilled to complete this project that will leave a lasting impact on the Boaz community," Robins & Morton Operations Manager Ashley Dyer said. "We are grateful for our 30-year relationship with Marshall Medical Centers and for their trust in allowing our team, along with our trade contractors and design partners, to deliver this important facility."
The Alabama Health Planning and Development Agency approved the project in 2021.
Robins & Morton is the general contractor, and TRO Jung|Brannen is the architect.