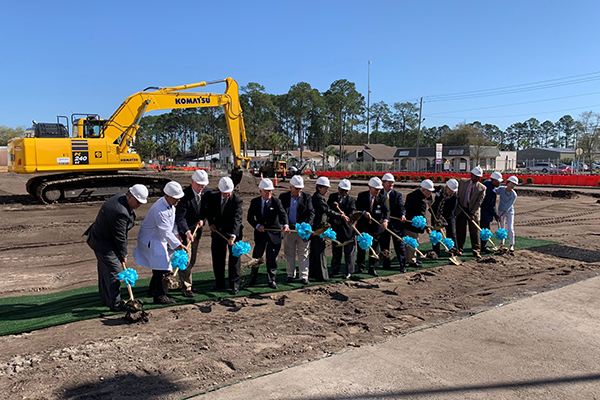 Robins & Morton, Southeast Georgia Health System and community members gathered to celebrate the official groundbreaking of the Health System's Brunswick Campus master renovation and expansion project on Feb. 21.
The three-year project will consist of a surgery/emergency department renovation and expansion, central energy plant (CEP) expansion, patient floor renovation and bed tower renovation. Ultimately, the emergency department will increase from 35 to 50 treatment rooms and there will be 16 new operating rooms, a new main entry and new private post anesthesia care unit spaces. These upgrades will total more than 74,000 square feet of new construction and more than 141,000 square feet of renovation.
"We're honored to be a part of the team working with Southeast Georgia Health System to deliver this important project for Brunswick and the surrounding communities," Robins & Morton Operations Manager, Eric Groat, said.