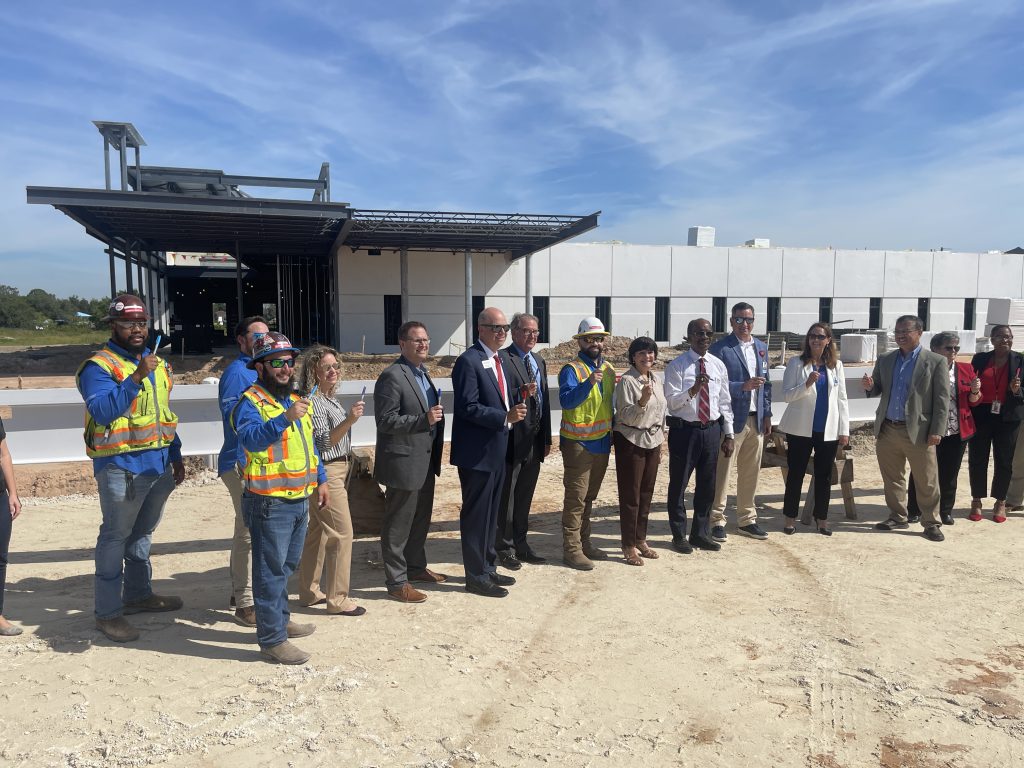 Construction firm Robins & Morton and AdventHealth West Florida Division celebrated the topping out of a new offsite emergency department in Winter Haven, Florida, on Oct. 23.
The topping out ceremony marks the structural completion of the building and recognizes the hard work of the construction professionals who have reached the milestone.
The 19,800-square-foot, one-story facility will include 24 patient beds, a CT scanner, a radiology room, and a lab, allowing emergency department personnel to provide a wide range of care options.
"Today's topping out ceremony is a testament to the collective effort to enhance healthcare accessibility for Winter Haven's rapidly growing community," said Tim Clark, AdventHealth Polk market president and CEO. "With this offsite emergency department, we are even closer to delivering high-quality, whole-person healthcare right where it's needed, fulfilling our commitment to the well-being of our neighbors. We extend our sincere gratitude to our partners at Robins & Morton for their continued collaboration, vital in making this vision a reality."
This project is the first phase of AdventHealth West Florida Division's master plan to accommodate future growth in this area.
"We are excited to have reached such an important milestone in the construction of this new facility," Robins & Morton Operations Manager Todd Watson said. "The impact it will have on the Winter Haven community will be long-lasting, and we look forward to working toward completion so residents will soon have increased access to emergency care."
The project is scheduled for completion in May 2024.
Robins & Morton is the general contractor and HuntonBrady is the architect.