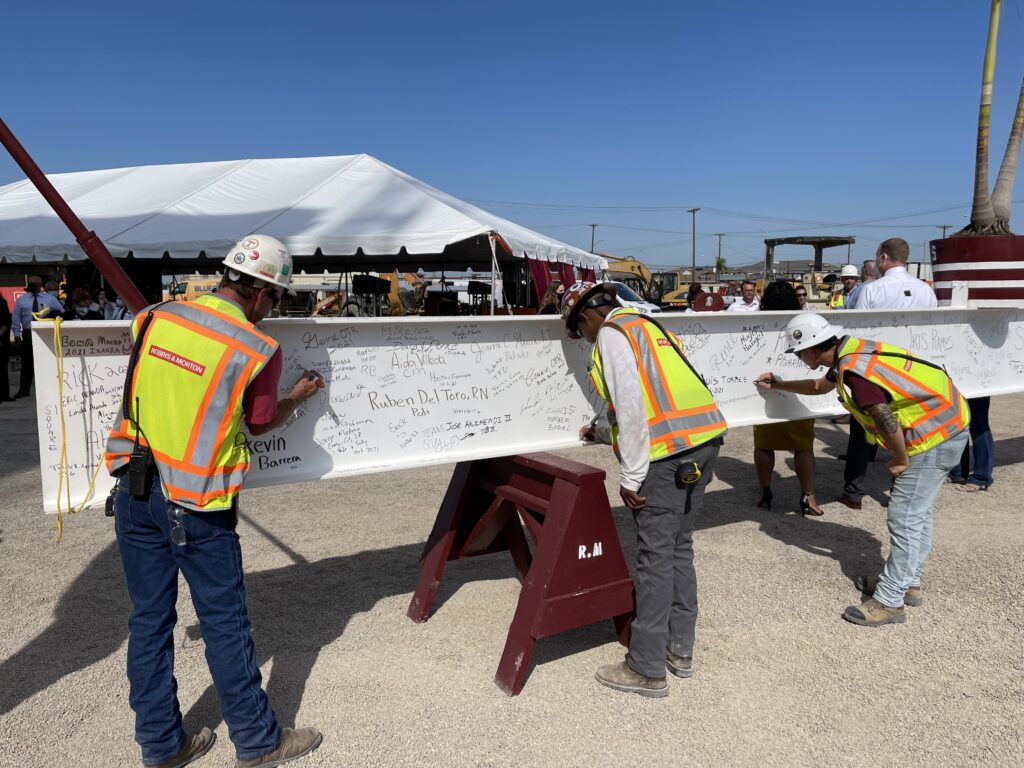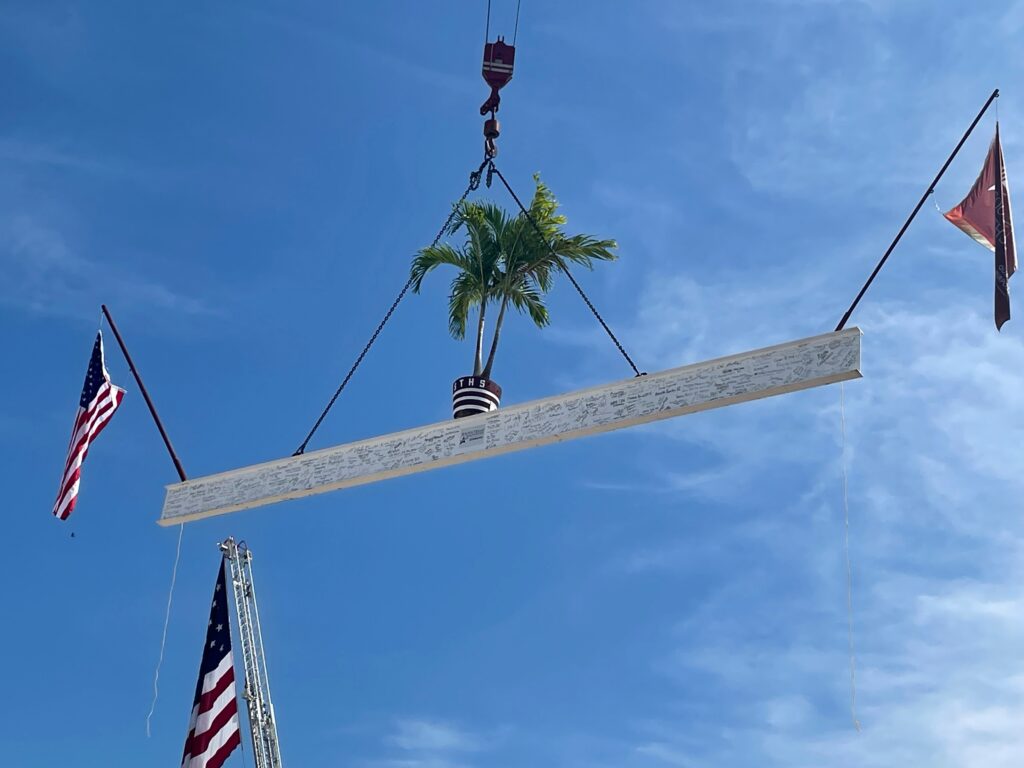 Construction firm Robins & Morton and South Texas Health System Edinburg topped out a new, five-story patient tower addition in Edinburg, Texas, on Oct. 7.
This signifies the structural completion of the project.
The 150,000-square-foot facility will house an emergency department, imaging, a cardiac lab, a clinical lab, an intensive care unit (ICU), inpatient rehabilitation, and a medical/surgical unit. Once complete in mid-2022, the updated emergency department will contain 15 exam rooms, two trauma rooms and four triage rooms. It will also contain a dedicated pediatric emergency department.
The remainder of the patient tower addition, scheduled for completion in early Fall 2022, will consist of 16 suites, 28 inpatient rehabilitation suites, 15 medical/surgical suites and shell space for future expansion. The project also includes a 20,000-square-foot renovation within the existing facility, including updates to the catheterization lab, the pharmacy and other laboratory spaces. The renovation portion of work will complete in early 2023.
With Hidalgo County ranking seventh among the largest counties in Texas, South Texas Health System cites community growth as the primary need to expand area health services.
Robins & Morton is serving as the general contractor and the architect is Gresham Smith.