February is American Heart Month and while the heart is nicknamed the ticker, caring for it often correlates more with the clock than we may recognize.
Between the demands of personal obligations and workplace commitments, it seems that finding time to prioritize health often takes a backseat to our perception of the more deadline-driven demands of life.
Although we may find ourselves successfully checking the boxes off our endless to-do lists, a recent study published in the Journal of the American Heart Association found that adults with fewer leisure hours experienced more challenges in maintaining positive heart health. Another study from American Heart's Hypertension revealed long hours at work also often resulted in high blood pressure.
Despite these contributors, the good news is that 80% of heart disease is preventable through proactive behavior, namely American Heart's Life's Simple 7: managing blood pressure, controlling cholesterol, reducing blood sugar, staying active, eating better, managing weight and quitting smoking.
So before you reach for that sad desk lunch, or finish just one more project before taking a break, check out a few heart-healthy tips from some folks who know a thing or two about tackling balance, managing productivity and prioritizing health in the midst of hectic lives and schedules.
Todd Lomax, Assistant Superintendent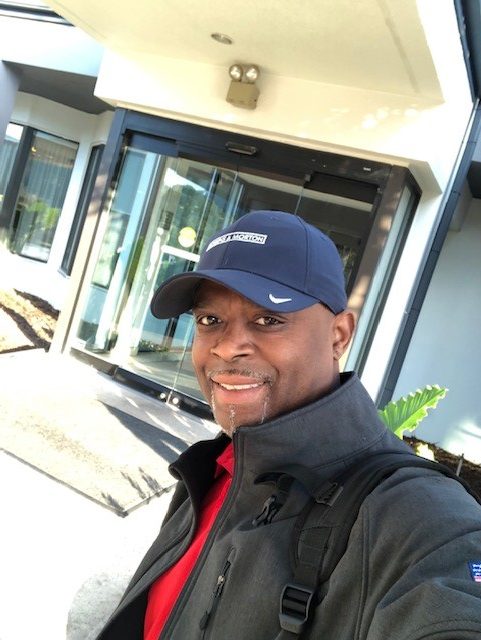 A: I have high blood pressure and diabetes, so it became important to change my lifestyle by eating differently and incorporating good exercise habits. I stay off carbohydrates and complex sugars as much as possible – absolutely no soda! I eat a Mediterranean-style diet which is essentially lean meats, seafood and vegetables. I drink protein shakes in the mornings and evenings to keep my weight up and build muscle, all while working out at least four times a week.
Lately, I've been working out either before 5:00 a.m. or after 9:00 p.m. so I can have my choice of equipment instead of going at high-traffic times, like right after work. It can be frustrating trying to get on equipment and it can make you lose focus. I'm not perfect, and I slip every once in a while, but I do pretty well and it makes me feel much better!
Farrah Mote, Division Marketing Director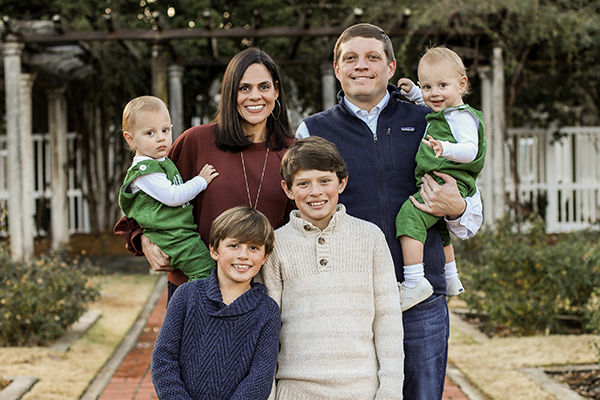 A: Finding time to exercise can be tough. Between work, caring for my four boys, household chores, doctors' appointments, school functions and all the rest, I've found the best way to fit my exercise in my schedule is to plan for it. I have to make working out a priority and block off time on my calendar.
Of course, there are days I can't keep my regular exercise "appointment," so flexibility and creativity are important. I try to find other ways to be active like pulling my twins in their wagon around the neighborhood, playing basketball with my older boys or running laps at their sports practices. I also try to consciously find other ways to move like taking the stairs instead of the elevator or parking farther away at the grocery store. At work, I use my standing work desk, walking workstation (think: treadmill with a desk) or walk the building for a few minutes to get moving.
It's also helpful to find an activity that you like. Running and group exercise classes at the YMCA are my favorites, but I have friends who love spinning studios and tennis teams. Finding a workout buddy not only keeps you motivated and accountable, it's also a lot of fun. My workout buddy is a co-worker, and some of our best ideas come from the running trail!
I keep in mind that everyday isn't going to be my best, and I try not to be too hard on myself. Life happens. Some days I'll have a sick child or deadlines, and it's okay to miss a day. I can jump back in the next day.
I also try to plan ahead when it comes to nutrition. I use an Instant Pot to cook lean proteins like chicken and fish that I can eat for leftovers. I also like to roast vegetables, and if I'm really short on time, I heat up veggie steam packs in the microwave. One-sheet chicken and veggie bakes are also a favorite. All of these dinners are easy to throw together and the oven, Instant Pot and microwave do all of the work for me while I'm giving my twins a bath, helping my boys with homework or making lunches. I take my lunch to work and plan it for the week so I have more control on what I'm eating. My kids' activity schedules keep us in the drive-through line many nights for dinner. A salad loaded with fresh vegetables, lean protein and dressing on the side is my go-to and is usually an option everywhere. I eat healthy foods as much as I can, but I enjoy treats too. I think it's important to have a good balance for a sustainable healthy lifestyle.
I try to remember how important it is for me to make exercise and nutrition a priority. Ultimately, I know my family, employer, friends and coworkers will get the best from me when I'm healthy and feeling good.
Drew Jackson, Estimator
A: Although I don't follow a specific diet, I simply pay attention to what I'm eating. This is important for me since I completed an Olympic distance triathalon last year and have signed up for the Ironman 70.3 triathlon in Roanoke, Virginia, in June. My concern is typically that I'm eating enough to sustain the long-distance endurance training.
The balance of training, career and family is really a little bit of luck. I run early in the mornings on the days I don't take my kids to school and have the convenience of working adjacent to the YMCA so I can swim during my lunch break. I bike really early in the mornings on Saturday and Sunday. I can't say that I have it all figured it out, because my training can cause inconvenience at home sometimes, but we work to achieve balance.
Rachael Farr, Communications Manager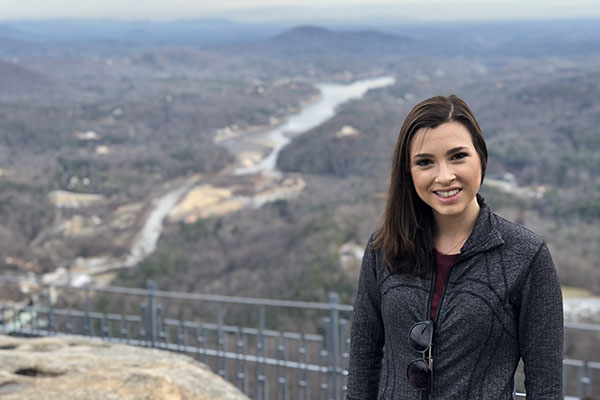 A: I eat a primarily plant-based diet, which helps me more easily manage many aspects of my health. When I do eat meat, it's typically a lean protein like chicken or fish. I also work to plan my meals ahead of time – up to a week in advance – to reduce the chance of having to eat something heavily processed. Planning also helps with reducing food waste which is especially critical when you consume so many fresh vegetables.
I've never really enjoyed exercise like running or spinning, so finding a way to stay active has always been a challenge for me. After trying what seemed like everything under the sun, I found yoga, which has really turned into my passion. Being able to use it for strength training, flexibility, relaxation, and meditation all while varying its intensity has been key in preventing burnout for me on days when I'm struggling. Bonus points: it's great for lowering your blood pressure!
Kyle Davis, Senior Mechanical Preconstruction Manager
A: Heart Health is very important to me. I lost my dad in 2011 to a massive heart attack. He was only 67 at the time and this forced me to look at my own life. When I made the decision to stop making excuses and get back into the gym, I needed to look at my routine and identify the time that I could swap for a workout.
The biggest hurdle to jump is just to get started. Something has to be sacrificed in your day to make the time, and that "best time" may be inconvenient – it may mean getting up early, staying up late or changing your evening routine.
It's also important to define the goals you have for yourself. For me, it was flexibility and heart health. For others it may be weight loss. Depending on those goals, educating yourself on the best workout routine to meet them is next. Running was not going to work for me – I'd rather be punched in the face. I needed a workout that was going to promote cardio, core work and strength training simultaneously. For others, cardio is great and that's what motivates them to get into the gym.
Getting started can be overwhelming, and all the videos on YouTube, online articles, and apps just added to the confusion for me. Instead, I decided to go to a trainer which was the best decision I ever made. We were able to create a routine that was fun – not stagnant or repetitive – and challenging. It also allows for another level of accountability and coaching. I'm on the road a fair amount with my job and fitting in a workout while traveling can add a level of complexity that makes it easy to blow off. I was able to get my trainer to give me some workouts I could do in most hotel gyms or even in my room. Now, I have a membership to a national gym that allows me use other facilities and I try to book a room close to the gym as an added incentive.
When you prioritize your personal health, your career and personal goals are  more easily achieved. By keeping you at the height of your physical, mental and emotional acuity, being healthy and feeling great makes tackling the day more manageable – no matter what your to-do list throws your way.