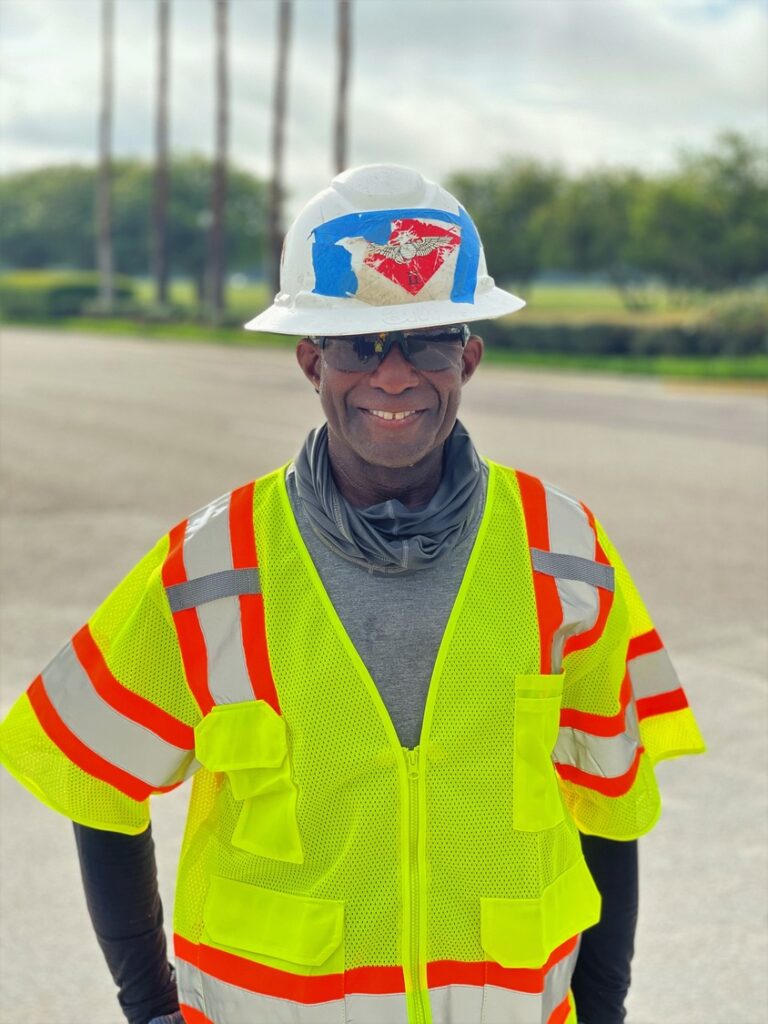 On Nov. 10, cars filled with grateful community members lined up on Eagleston Blvd in Wesley Chapel, Florida. It wasn't a holiday or homecoming for a local school; instead, it was a celebration of a friendly face who has become a reliable fixture in their neighborhood.
Only two weeks after his 64th birthday and the day before Veterans Day, Dwight Lloyd was surprised with a lively parade in honor of his military service and his work in keeping the nearby neighborhood safe.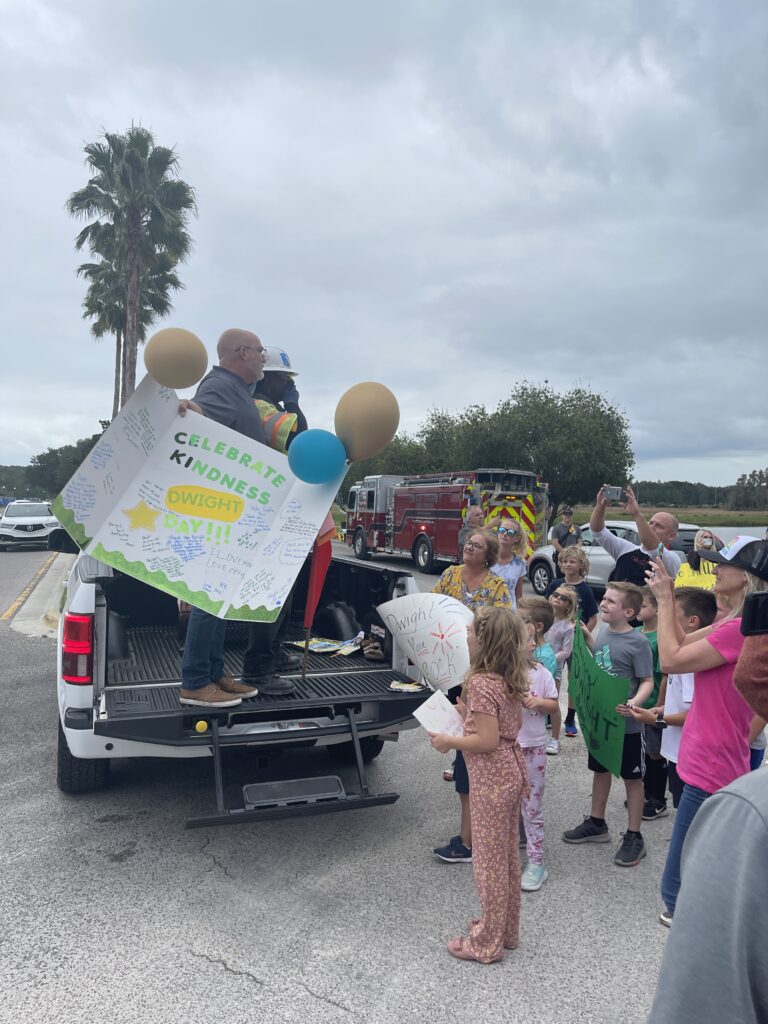 One year ago, Lloyd stepped onto Robins & Morton's BayCare Wesley Chapel project, taking a position on their traffic control team as a flagger. Flagging is critical work in construction, Lloyd explained, as it helps to assure the safe travel of those living and working nearby. It's a purpose and mission that he takes seriously.
In that time, Lloyd made friends with those living in the Seven Oaks neighborhood – from looking after children who get on and off the school bus each day to having regular afternoon chats with neighbors as they get home from work.
The idea for a celebration began a few months ago, when a neighbor publicly commended Lloyd on a community Facebook group for his devotion to safety while directing traffic on the road around the jobsite. In no time, the post accumulated likes, shares, and comments of shared experiences with Lloyd. Because of this, Pasco County Commissioner Mike Moore—who also lived nearby—proposed a car parade in his honor. Now, they just needed to settle on a date.
In addition to his role as a neighborhood guardian, Lloyd's warm, cheerful disposition provided an avenue to tell his story that extends back to the '70s, when Lloyd served in the military. The proximity to Veterans Day provided a perfect opportunity to recognize Lloyd for his many contributions.
Lloyd's military experience began long before his enlistment, as his mother and his father were both Navy sailors. In 1977, Lloyd decided to enlist as a Marine, and ultimately found his place in an airwing unit. Military history was in his blood, and his upbringing within other countries—such as Iceland—instilled in him a love for travel.
When he was honorably discharged after eight years of service, Lloyd took many of the skills he learned as a Marine and applied them to his civilian work in warehousing and at airports. Although Lloyd is a native New Yorker, he made a home in the greater Tampa area, which eventually brought him to the BayCare Wesley Chapel team and Robins & Morton. In Navy avionics, he learned flagging on aircraft carriers and brings those years of experience to the construction site today.
When the parade was over, it was clear that it was meaningful experience to Lloyd as his neighborhood friends held up signs wishing him a "Happy Dwight Day."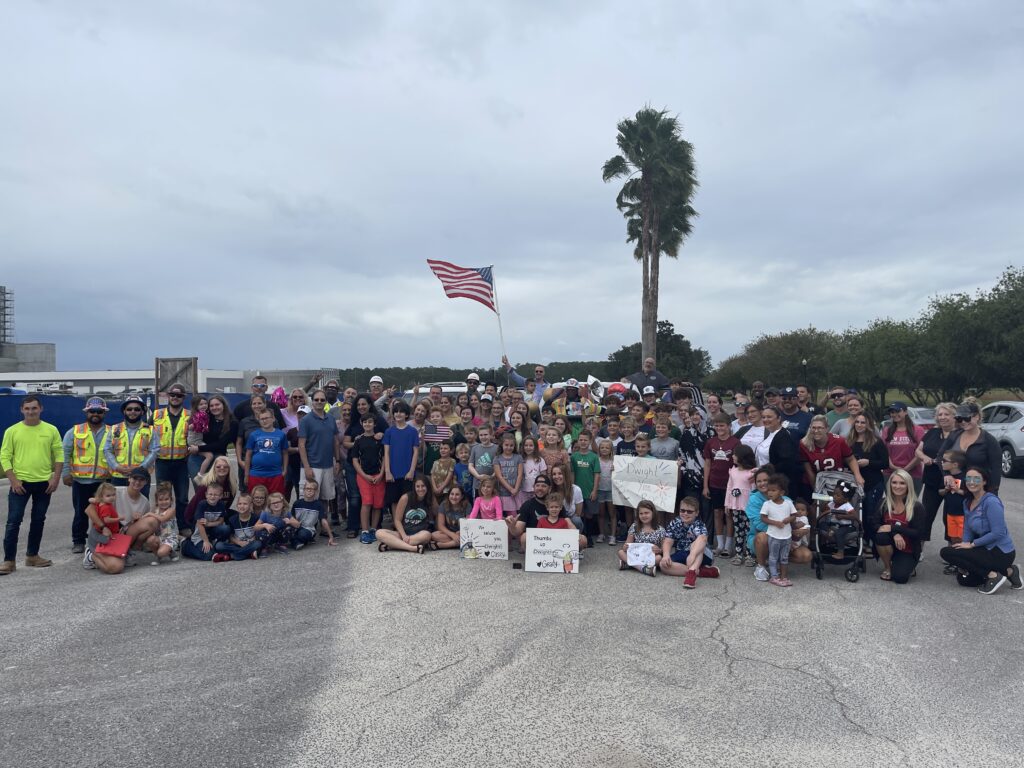 "I was a really surprised," said Lloyd. "It's a blessing to know that the neighbors and their kids feel safe with me. This has absolutely made my day!"
Throughout the celebration, Lloyd's managers reflected on the impact team members can have, simply by caring for those around them.
"Dwight loves people," Senior Superintendent Ryan Van Dyke said. "His job means a lot to him and he does it with so much positivity. It's a really special thing to see that he means so much to this community, too."