As a part of its 2019 Top Contractors survey, Engineering News-Record (ENR) named Robins & Morton Southeast Contractor of the Year.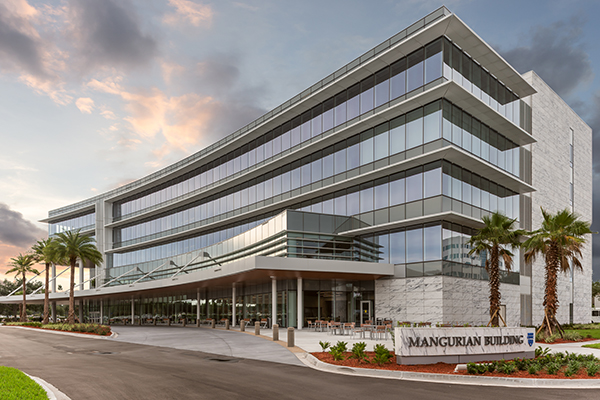 Robins & Morton reported nearly $920 million in revenue and more than 960 employees concentrated in the Southeastern region. In the firm's selection, ENR also recognized their response to mounting workforce challenges through the development of their Craft Mentorship Program as well as the company's new tech startup, Buildfore.
The Craft Mentorship Program is a 15-month classroom and hands-on training course designed for craft-level employees who wish to move into a management role. Each trainee is paired with a Robins & Morton manager to serve as their mentor. After completing five three-day classroom training sessions, 40 on-the-job tasks, 15 mentor/trainee experiences and passing six mentorship checkpoints and completing a final exam, trainees earn a promotion into a foreman or assistant superintendent role. Although the goal of the program is to provide employees with a route for career progression, it also focuses on the mentoring aspect – creating a natural, caring relationship between the supervisor and craft professional, where both people learn from one another. The inaugural class of eight graduated in August 2018, with the second class graduating on July 11. Additionally, Robins & Morton is continuously improving our craftworker benefits, now including holiday pay and paid time off, along with existing medical, dental, financial advising, training, 401k, profit sharing, and short- and long-term disability benefits.
Robins & Morton's tech startup, Buildfore, was launched by three Robins & Morton employees as an R+D sideline to their day jobs – two as schedulers and one as a marketer. To date, the company-sponsored enterprise has developed and introduced four user-friendly construction technology products to help improve efficiency, collaboration, and communication across the entire building team. These include:
SlatPlanner: A tool that improves Last-Planner efficiency by augmenting digital-only scheduling tools with an intuitive, hands-on experience
CtrlWiz: A plugin allowing the use of an Xbox gaming controller to navigate through NavisWorks
TimeTable: A Microsoft Visio plugin that allows users to import schedules from P6, Asta, SmartSheet and Project and view them in an easy-to-read format
PlusDelta: An app that digitizes the Plus/Delta Lean process, capturing the pros and cons of a process or event.
In addition to improving the efficiency of Robins & Morton's projects and teams, the Buildfore tools are seeing enthusiastic adoption and field use by other contractors.