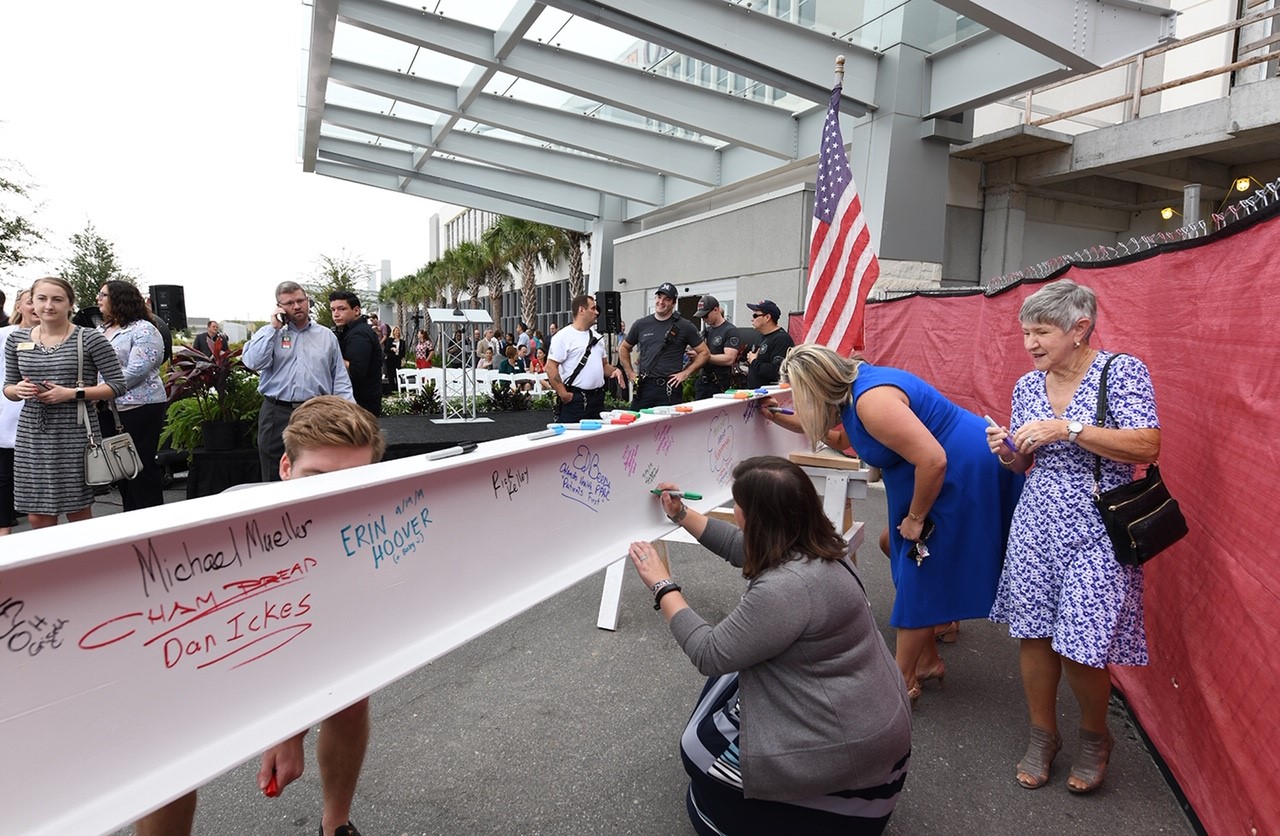 Orlando Health, Robins & Morton, Hunton Brady Architects, TLC Engineering for Architecture and honored guests joined together to celebrate the structural topping out of the Orlando Health – Horizon West Bed Tower project located in Winter Garden, Florida, on Sept. 19.
The $91 million project includes a new 220,000-square-foot patient bed tower with a capacity of 120 acute care and ICU beds, a full imaging department, an OR surgical suite and food services. The tower directly connects to the recently completed emergency department and medical pavilion.
Several key members of the Orlando Health administration attended the event along with board members from both organizations and elected officials.
"Today is an exciting day for us as we celebrate this significant milestone in the construction of our newest hospital," said David Strong, President and CEO of Orlando Health Central. "We are very pleased with the progress being made and look forward to bringing Horizon West Hospital online and caring for the residents of this community."
The bed tower is scheduled to be completed in early 2021.