Earlier this fall, Huntsville contractor Robins & Morton and Redstone Gateway developer, COPT, coordinated an effort to bring facility upgrades to local nonprofit, Huntsville Community Drumline (HCDL).
Huntsville Community Drumline is focused on providing free and low-cost music instruction to students living in the area, aged first to ninth grade. It was founded more than a decade ago by retired elementary school teacher Angela Wilson-Walker after she recognized a need for affordable, nonacademic after-school youth programs. Because her son was a drummer, Wilson-Walker knew the difference that affordable music programs could make in children's lives, providing an activity that kept them focused and could potentially lead to scholarship opportunities.
Wilson-Walker subsequently purchased a facility in 2010 to host the students and got to work building out six program options. Over the years, HCDL has returned nearly all income sources –including donations and grants—to the $1,400/per student operating cost. Wilson-Walker herself does not take a salary from the program.
Robins & Morton's involvement with HCDL began with their connection to COPT, the developer for Redstone Gateway. Robins & Morton has performed work at Redstone Gateway since 2012.
As a part of the Leadership Greater Huntsville organization, COPT's Vice President of Commercial Development Greg Hall became acquainted with HCDL. COPT became a supporter of HCDL and Hall felt that they could benefit from some building upgrades as the programs at HCDL continued to grow. From there, he connected Robins & Morton to HCDL.
As a result, Robins & Morton coordinated a work day at the facility with trade contractors Quality Glass, RJ Mechanical, Jesse Stutts Inc., Coats Electric, Price Ceilings and United Rentals, and each company provided material and labor donations.
These upgrades include new mirrors in the music room; two new water heaters; a new ceiling grid and ceiling tiles, as well as LED lighting in the front restrooms; replaced electrical ballasts in the gym; replaced light bulbs in the gym; exterior gutter repairs and repaired window flashing.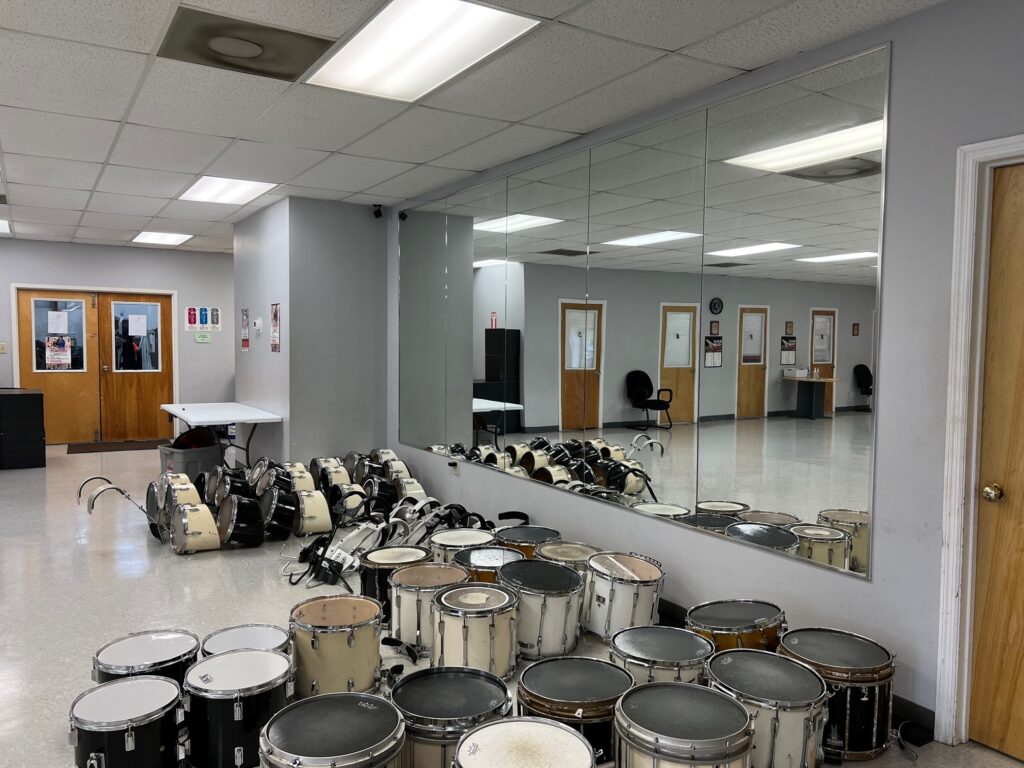 "At every step of this journey, I've walked by faith," Wilson-Walker said. "Every time an obstacle has come up, our needs have been met. I'm so grateful for this community."
In addition to their elementary and middle school programs, Wilson-Walker shared that they recently launched a new program: Granmasters. The model is similar to the student program, providing free music education to senior citizens.
Although HCDL just held their last performance for 2021, Wilson-Walker is already looking forward to 2022, preparing for another year of bringing this important service to Northwest Huntsville and the greater community.
"Angela has given her entire life in service to children in the Huntsville community, and it feels great that we can do something with our talents to support her mission," Division Manager Mitch Coley said. "Another huge 'thank you' goes to the trade contractors we partnered with on these upgrades."