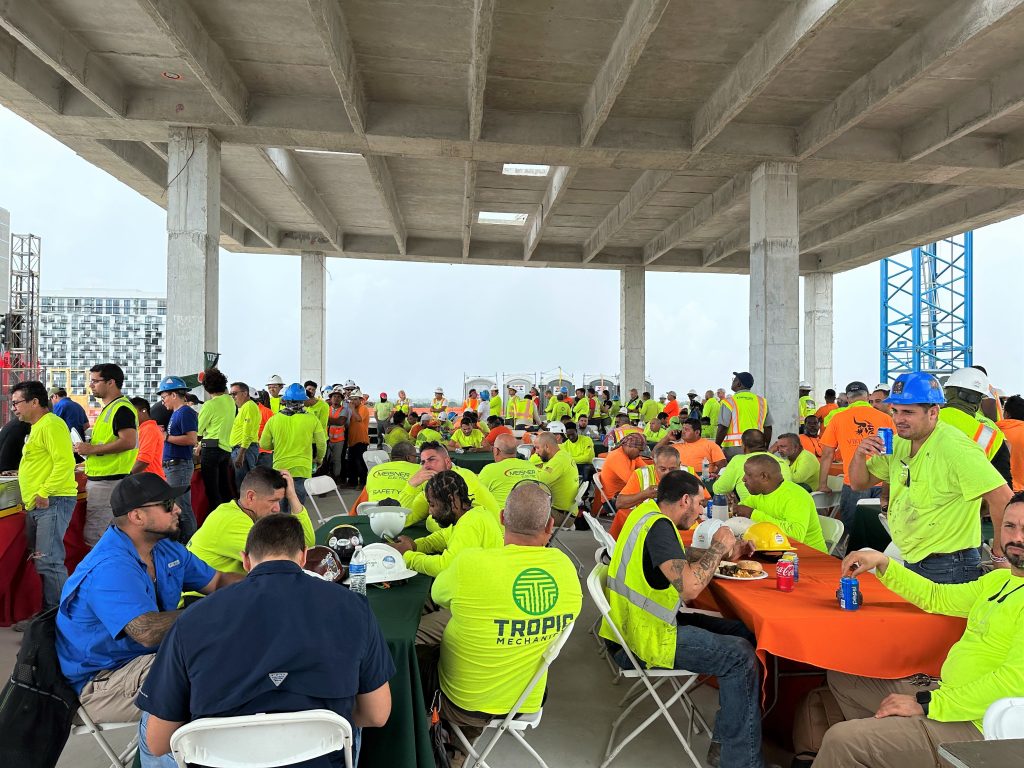 Construction firm Robins & Morton recently celebrated the topping out of UHealth at Doral, a six-story, 160,000-square-foot medical center being built in Downtown Doral. The facility is part of a mixed-use community in Miami-Dade County.
The topping out ceremony celebrates installing the final steel beam, marking the structural completion of the project.
When it opens, UHealth at Doral will include 33 exam rooms, eight operating rooms, three endoscopy suites, 33 cancer treatment units, comprehensive radiology services, a lab, an onsite pharmacy, a seven-story parking garage, and a supporting central energy plant.
The state-of-the-art facility will offer access to specialty services, including those from NCI–designated Sylvester Comprehensive Cancer Center, Bascom Palmer Eye Institute, the No. 1 eye hospital in the nation, urological treatments from the Desai Sethi Urology Institute; and top-notch care from UHealth's nationally ranked neurology program, as well as other luminary specialty service lines.
The project is scheduled for completion in fall 2024.
"We're excited to recognize the efforts of our team members and partners involved in this project to reach this significant construction milestone," Robins & Morton Operations Manager Johnathan Peavy said. "We are also grateful to UHealth for the opportunity to bring this facility to the Doral community."
CallisonRTKL is serving as the architect. Robins & Morton is the general contractor.