When speaking with many of the leaders at Robins & Morton, you'll find that nearly all of them began in an entry-level position at the company.
It may seem coincidental, but it wasn't. Instead, each executive's rise to leadership was part of an intentional effort to promote from within.
Through the years, Robins & Morton has worked to develop clear vertical career paths for its field and office team members but recently, there has been an added focus on providing opportunities for craft and support team members to move into a variety of positions.
The first of these efforts began with creating a pathway for craft professionals to move into a construction management role after completing the Rocky McMichen Field Leadership Program. In the combination hands-on and classroom curriculum, craft professionals partner with a Robins & Morton manager as a mentor, working through the program together.
Now in its third year, The Rocky McMichen Field Leadership Program laid the foundation for another new internal training program that launched last year: The Barbara Wilson Mentoring Program.
Named after Robins & Morton's former Vice President of Marketing who started her career in an administrative role, the program takes an individualistic approach to support trainees in skill building, helping them transition into an operations position from a support role.
Later this year, Robins & Morton will graduate its first class from the Barbara Wilson Mentoring Program, continuing its commitment to team member career growth. In honor of Women in Construction Week, we'd like to introduce the three exceptional women in the inaugural Barbara Wilson Mentoring Program class.
Joy Taylor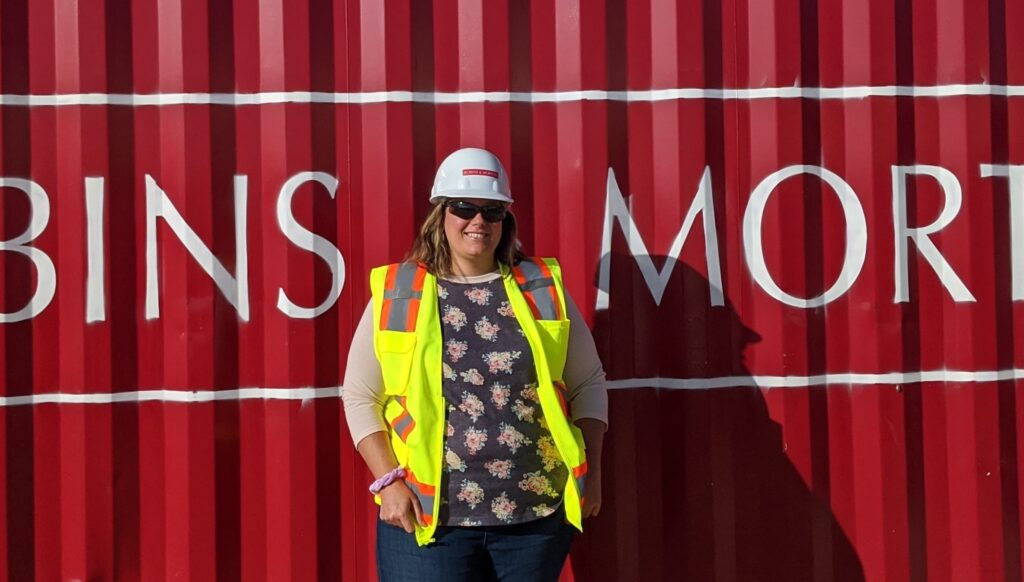 Before becoming a project assistant at Robins & Morton, Joy Taylor was a project manager with a landscaping architecture firm. After graduating from Clemson University with her landscape architecture degree, she worked in the field for several years before she took some time away from work to spend with her family. As she began looking to rejoin the workforce, she found that there weren't any openings in her field, however she saw an opening for a jobsite assistant role at Robins & Morton.
She thought of construction as a parallel field and applied for the position. After landing the job and working as a project assistant, she learned more about the various facets of day-to-day construction and wanted to grow into an operational role. After her acceptance to the Barbara Wilson Mentoring Program, she set her eyes on her new career path. Taylor is working toward becoming a preconstruction engineer.
Brooke Wilbon

For Senior Field Office Assistant Brooke Wilbon, her career began in the field as a laborer, but she was already familiar with the world of construction. Wilbon's father is a long-time construction superintendent, and she grew up on jobsites, moving from project to project. Although she initially pursued another career path, she came back to construction and worked her way to a senior field office assistant position. When she entered the Barbara Wilson Mentoring Program last year, she decided that she'd like to become preconstruction engineer. Wilbon continues working toward that goal today.
Yessenia Alvelo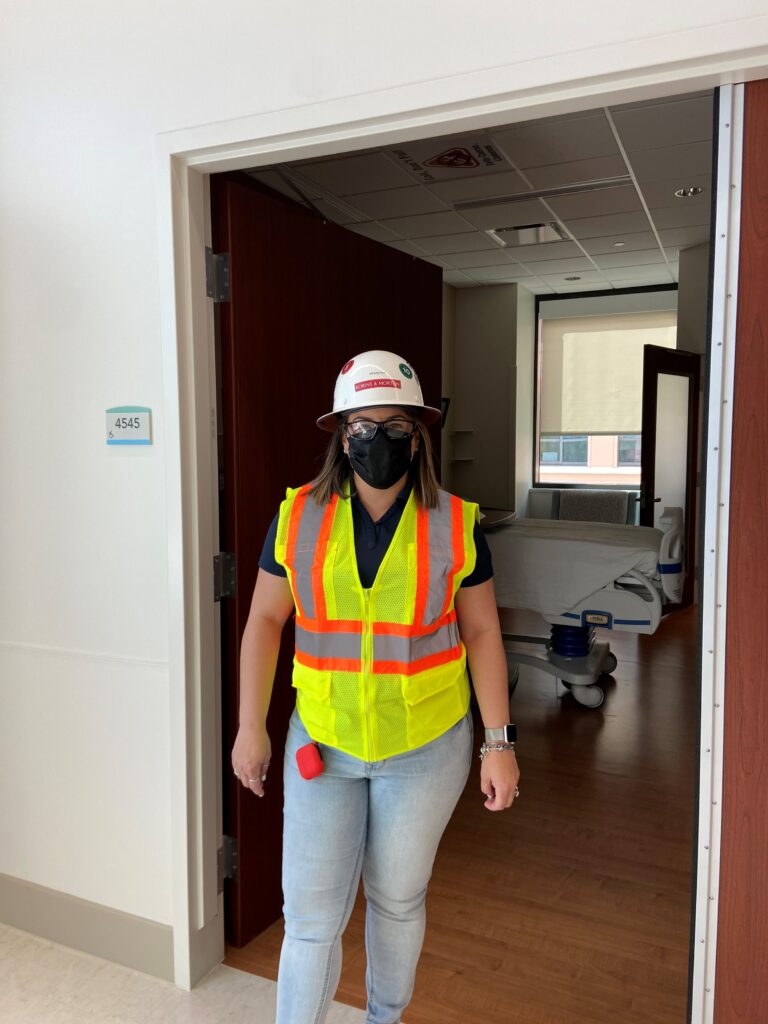 Senior Field Office Assistant Yessenia Alvelo's experience combines finance and construction, making her a natural fit to pursue a position in project management.
Alvelo's background is in banking, but 10 years on the job at Robins & Morton opened her eyes to the possibilities of a long-term career in construction. Over the years, she's had the opportunity to see buildings to rise from the ground and see the benefit the new facilities provide to the community.
But Alvelo wanted to take on a new challenge and pursue a more active role in the building process, so she applied to the Barbara Wilson Mentoring Program. With the help of her mentors, she spent the last 18 months learning tactical skills, gaining an understand of project flow, and connecting the dots between her administrative duties and actions in the field. In the near-term, she's working toward becoming a field engineer, the first step on her path to project manager.