Faced with the challenge of recruiting qualified workers, the construction industry has expanded avenues for people at different life stages to enter the field in skilled trades, management, technical fields and supporting positions.
While the traditional learn-a-trade-and-go-to-work path remains an important avenue into construction jobs, the industry has extended its outreach from high school students to mid-life career-changers. The ways to enter field are as varied as the opportunities, and with demand for qualified applicants exceeding the workforce, it's a job-seekers market.
High school students
With a steep decline in "shop" classes, industry advocates – such as local contracting associations – have created programs that allow high school students to gain exposure in hands-on ways, while also increasing partnerships with vo-tech programs.
Mentorship programs. Mentorship programs have proven highly effective in bolstering engagement with Generation Z. In fact, in a survey performed by Door of Clubs, 33% of Gen Z participants marked "mentorship programs" as the most important benefit a future employer could offer. Tapping into the human element and making personal connections has been immensely helpful in ensuring youth better understand how careers in construction can fit their interests and align with their goals.
The Architecture, Construction and Engineering (ACE) Mentor Program of America is one of several nationwide programs that has excelled in this pursuit and gained prominence in its 25 years of operation. The program engages community AEC industry professionals as mentors, pairing them with local high students, with the goal to inspire them to pursue careers in AEC. In addition to the practical exposure aspect, the program also works to award scholarships to graduating seniors to pursue further trade training or collegiate education.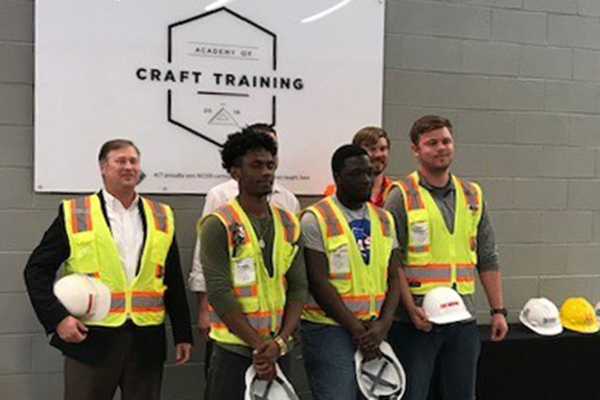 Craft Training. Many contracting associations are directly inserting themselves in the fight for talent by giving high school students the tools they need to have marketable skills from the moment they step off the graduation stage. For example, the Associated Builders and Contractors of Alabama launched the Academy of Craft Training in 2016 – a public/private partnership with the State of Alabama's K-12 education system. As a student in the academy, Birmingham-area high schoolers go to the center to receive construction-related training in building construction, masonry, HVAC/plumbing, welding or electrical. Through this, they enter the workforce post-graduation with existing experience.
College students
Although college education is targeted toward specific fields of study, a variety of those fields feed successful construction careers beyond the ones you may immediately associate with building. Several common areas of entry include building construction, building science, engineering, and architecture, but skills learned in areas like accounting, finance, business, and various sciences, are also imminently useful for construction careers.
Internships and co-operative education. Although many fields of study require participation in these programs, participating in intentional construction-related co-op and intern programs allows students to get an immersive experience in the industry over the course of several semesters. During the term, the student wakes up and goes to work full time. Many co-op and intern programs offer the ability to rotate through several areas of construction management, including field oversight, project management, preconstruction, estimating, construction technology, and many others, so students can get a better understanding of what they enjoy – ultimately obtaining a clearer vision of what to pursue more finitely.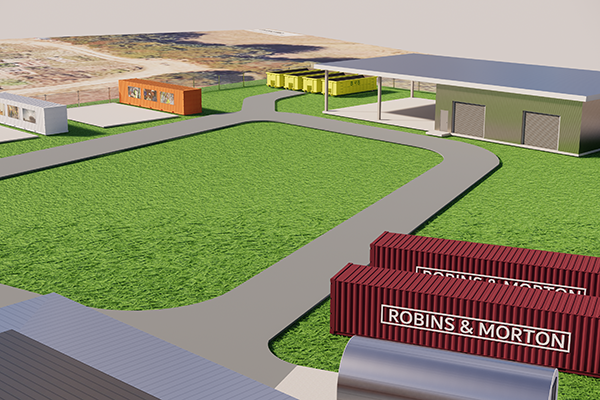 Hands-on, classroom simulations. While co-op terms and internships are extremely impactful in helping students determine their career paths, there are still concepts that require hands-on demonstration or simulation in a day-to-day classroom capacity. As a result, university programs are searching for new, creative ways to better meet those needs.
For Auburn University, that creativity is coming in the way of a new construction field lab, donated by Robins & Morton. This indoor/outdoor facility will provide students with the opportunity to receive traditional classroom training in a jobsite-type environment, all while learning about safety, tools, building materials and equipment. The University will also bring trade contractors into the field lab to perform hands-on demonstrations and share their knowledge and experiences with students. Professors and students will be encouraged to use the lab as a location to perform research and test innovative practices that will benefit the future of the construction industry. Ultimately, the field lab's intent is to help fill the gap for students between the classroom and jobsite. The field lab's construction will be complete in the coming weeks and will open to students for the spring semester.
Opportunities as an adult and career changes
Continuing recruitment efforts with youth in mind before they are focused on a "set" career path is a standard practice, but construction has integrated adults as a key target audience for recruiting quality craftspeople into the workforce. With highly-skilled men and women leaving the armed forces when their service is complete, they are often in need of civilian careers that best fit the skill sets they learned in the military – problem-solving, adaptability, relationship building. Additionally, there are adults looking for a career change later in life and construction can offer them endless opportunities.
C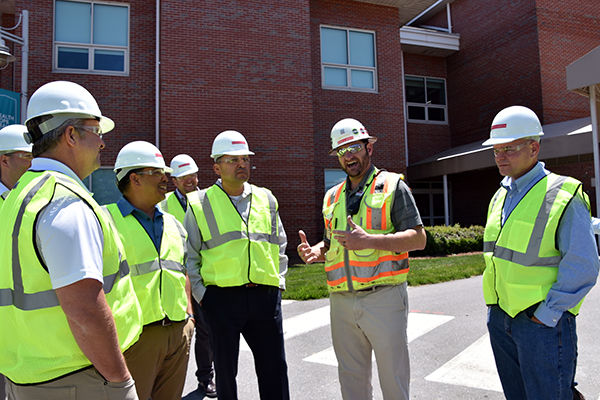 raft mentorship programs. To recruit and retain employees with long-term career growth ambition, many companies are working to improve craft employees' accessibility to mentors through formal mentorship programs. Additionally, these mentorship programs often offer participants a clear career path for long-term success within a company. For example, Robins & Morton has the Rocky McMichen Field Leadership Program, a 15-month combination classroom and hands-on training program to help craft professionals move into a management role. Now in its third year, the program has graduated two classes of craft professionals, with each graduate earning a promotion to either general foreman or assistant superintendent.
Veteran partnership programs. Through partnerships with Veterans2Construction, The Honor Foundation, and Your Grateful Nation, among others, veterans or soon-to-be veterans can survey their options in the industry – meeting potential future employers and learning more about career paths available to them. These organizations have been invaluable entryways to introducing our servicemen and women to careers in construction.
As careers in construction remain in high demand and positions cannot be filled as quickly as they are needed, it remains more crucial now than ever to share the opportunities available in the industry. Additionally, being able to give voice to the types of positions available will ensure jobs are filled with the greatest attention to personal strengths for assurance of a lifelong, fulfilling career.