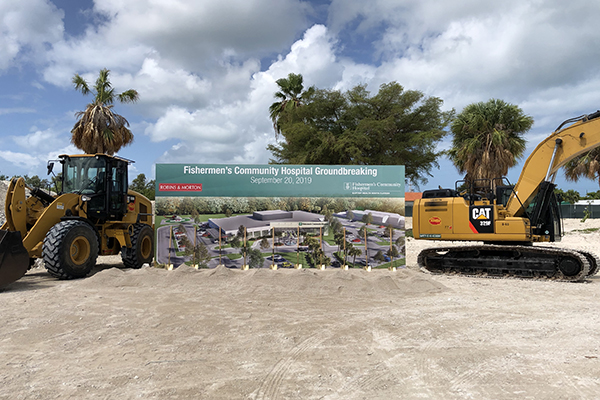 Baptist Health South Florida and Robins & Morton celebrated the groundbreaking of the new Fishermen's Community Hospital, part of Baptist Health South Florida, in Marathon, Florida, on Sept. 20.
"Robins & Morton is proud to continue the partnership with Baptist Health and the opportunity to give the community of Marathon a healthcare facility that meets the high standards they have set forth," Johnny Sturkie, Division Manager for Robins & Morton, said.
The project's scope includes a complete 38,000-square-foot replacement hospital with a rooftop mechanical room. Because of the powerful hurricanes the Middle Keys face, it will be designed with an impact-resistant glazing system, a strong core of durable tilt-wall concrete and removable flood barriers to keep storm surge out of the building. Additionally, the facility will be built at a higher elevation to further combat damage in the event of flooding.
Marathon's former hospital was severely damaged during Hurricane Irma and was shut down. In its place, a modular facility is currently in use and will remain operational throughout construction.
Construction is slated for completion in 2021.