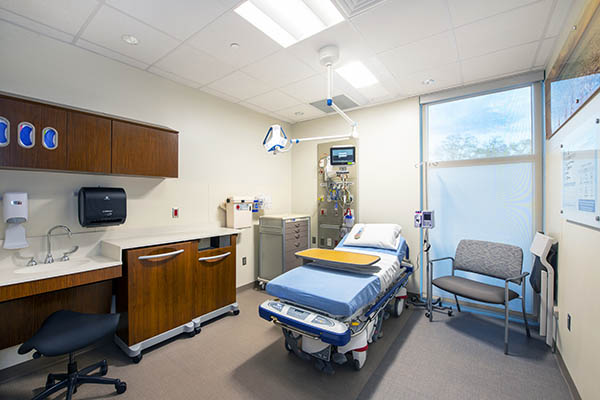 Robins & Morton, AdventHealth West Florida Division, Hunton Brady Architects, and TLC Engineering celebrated the grand opening of the AdventHealth Brandon Offsite Emergency Room in Brandon, Florida, earlier this month.
The 16-bed, 19,000-square-foot offsite emergency room serves as a full-service ER and will be open 24 hours a day, seven days a week. It features onsite diagnostic imaging services including x-ray, ultrasound, CT scans and laboratory services. The facility will also begin providing outpatient imaging services in May 2020.
HuntonBrady Architects served as the project's architect, TLC Engineering provided MEP engineering services, and Robins & Morton served as the general contractor.
"AdventHealth West Florida Division is focused on providing a connected network of health care services that provides more convenient access to care in our communities," Mike Schultz, President and CEO of AdventHealth West Florida Division, said. "We know this is one of the fastest growing communities in Hillsborough County and it's important to be part of the solution that will close the gap on care for the people living here. We know that access to great care, along with other factors, are important to keeping our communities well, and helping them feel whole."