In the '70s and '80s, Birmingham-based firm Robins Engineering, now Robins & Morton, was a major player in the local education construction market. However, one of the company's first ventures into this sector was in the mid '60s, when it was tapped to build Wenonah State Junior College, just a few miles southwest of Birmingham.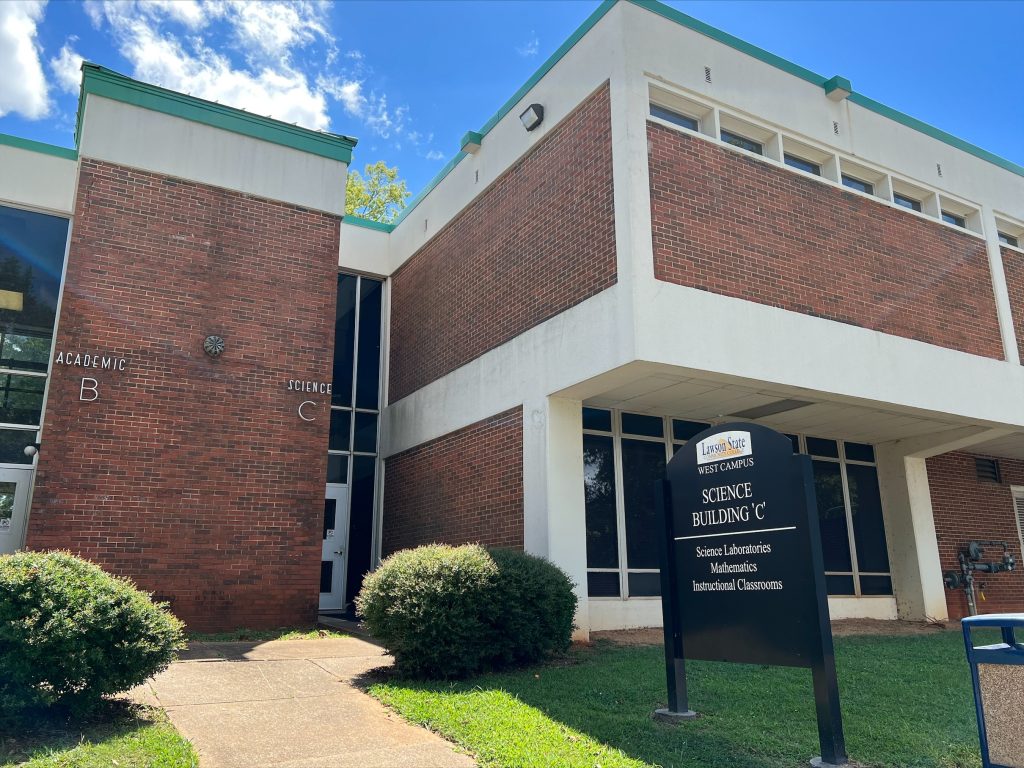 Partnered with notable local architect Charles H. McCauley Associates, Robins & Morton was tasked with constructing some of the campus' first buildings – Buildings A, B, C, and D – dedicated to administration space, classrooms, computer labs, science labs, and the library. Robins & Morton successfully finished this phase of the budding campus in 1965, and Wenonah State graduated its first class of 33 students in 1967.
In the years that followed, Wenonah State Junior College would merge with Wenonah State Technical Institute to become Lawson State Community College, named for its first president, Theodore Lawson. It would ultimately expand to 17 buildings and merge once again with another vocational campus nine miles away in Bessemer.
Fifty-eight years have passed since Robins & Morton finished the four buildings on the original campus, and in September 2023, the company completed a renovation of the very same spaces.
"I think that's what is special about working for Robins & Morton, which has been based in Alabama for 77 years," Robins & Morton Senior Program Manager Steve Olson said. "You get to revisit the places you've built over the years and help bring new life to them."
Robins & Morton served as Construction Manager as Advisor during this renovation, meaning the company worked closely with Alabama Community College System (ACCS), Lawson State, project general contractor Taylor + Miree, and Aho Architects to facilitate the college's operational needs, providing key expertise on construction impacts. This helped move the project forward and ensured all team partners were supported.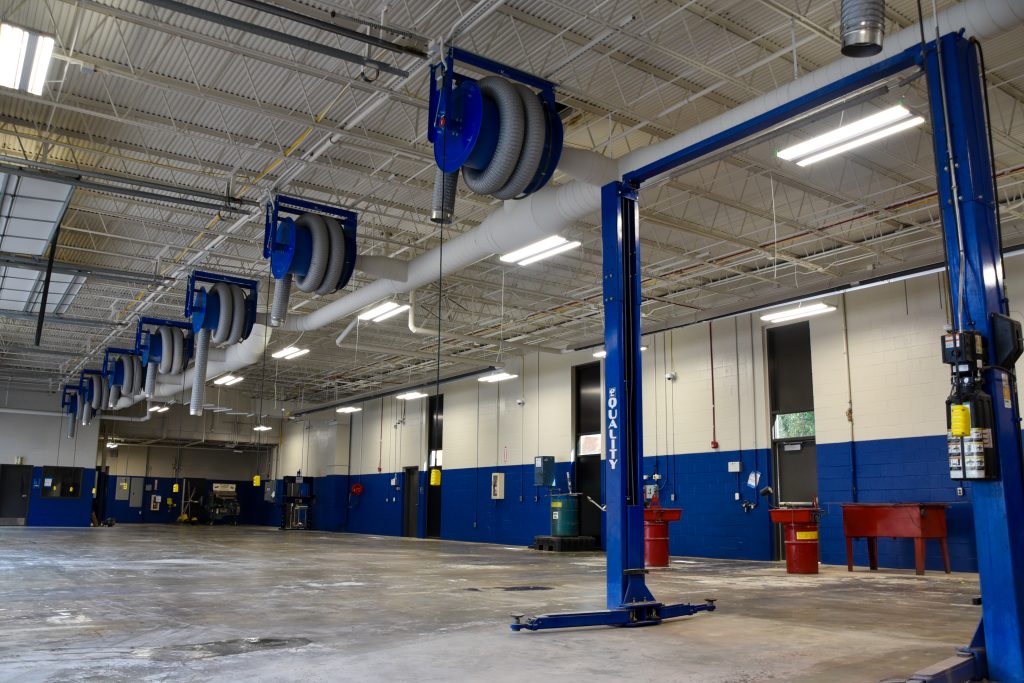 "Our role on this project is different than others we've completed as a general contractor. As a professional service provider, we served as the owner's representative, program and cost consultant, and onsite supervision during construction," Senior Preconstruction Estimator William Byrd said. "At the preconstruction stage, we marketed this project to local, qualified contractors to encourage them to bid it. We positioned ourselves as a resource to Taylor + Miree, their trade contractors, ACCS, Lawson State faculty, and the design team to make this renovation run as smoothly as possible, and that has been huge in the success of this project."
Time was certainly of the essence as the project kicked off in September 2022. The team worked at breakneck speed to complete the 12-month construction schedule, preparing to welcome students back to campus for the fall term. Funded by the CARES Act, renovations spanned 110,000 square feet and took place on both the Birmingham and Bessemer campuses, improving HVAC systems and infrastructure as well as providing interior upgrades — all with the goal of reducing the potential spread of infectious disease, such as COVID, and extending the life of the buildings.
The Birmingham campus saw improvements to Buildings C and D, which included upgrades to classrooms, science and computer labs, and offices. Bessemer's campus received upgrades to Buildings B and D, which house the Mercedes-sponsored automotive training program, diesel mechanic program, welding program, and HVAC technical training.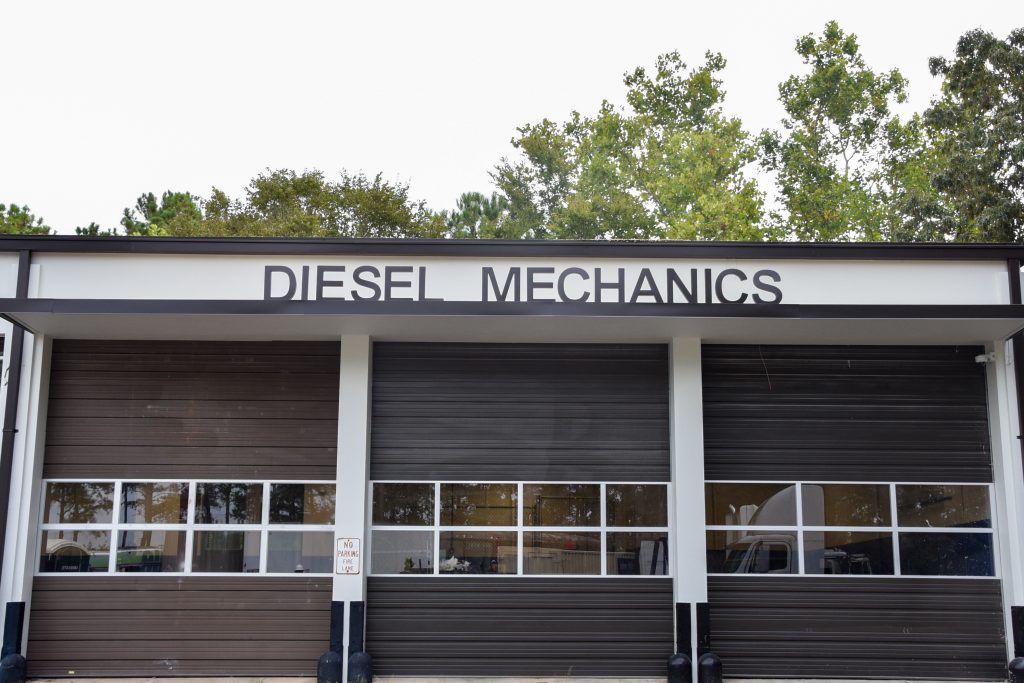 Completing these intensive renovations between academic terms wasn't possible, so Lawson State worked closely with Robins & Morton and Taylor + Miree to sequence work and minimize interruptions to students.
Aside from schedule details, some of the most significant challenges of the project resulted from the buildings' aging infrastructures and global supply chain disruption.
For example, older buildings tend to have lower ceilings, which offer less space for modern overhead mechanical and electrical equipment. Ensuring all upgraded systems fit into the available space required tremendous coordination with the project's engineers, architects, and trade contractors. Similarly, many of the buildings' walls were concrete masonry unit (CMU) block, a difficult material for electrical and low voltage systems to pass through, though the sophistication of these systems is essential to properly futureproof technology on a college campus.
On the Birmingham campus, locating gas and compressed air lines in the lab spaces was time consuming, and the team also uncovered varying site elevations. On the Bessemer campus, the team experienced similar trials in renovating the welding shop. Met with countless unforeseen conditions, the construction team was constantly working with the architects and engineers to modify the design to address field conditions.
"Throughout this project, we were working on active campuses, which I think is worth noting as a significant challenge," Project Engineer Ricky Wallace said. "Our goal was to help give [Lawson State] a final product that would serve them well and not need a ton of continued maintenance, all without creating significant interruptions for the faculty and students."
One example of ever-mounting supply chain disruptions came in the form of severely delayed chillers, which work with the buildings' air handling units to supply air conditioning. Due in part to the relentless heat of Central Alabama, air conditioning was essential to properly complete the building's interior finishes. Without the chillers, the project would come to a standstill.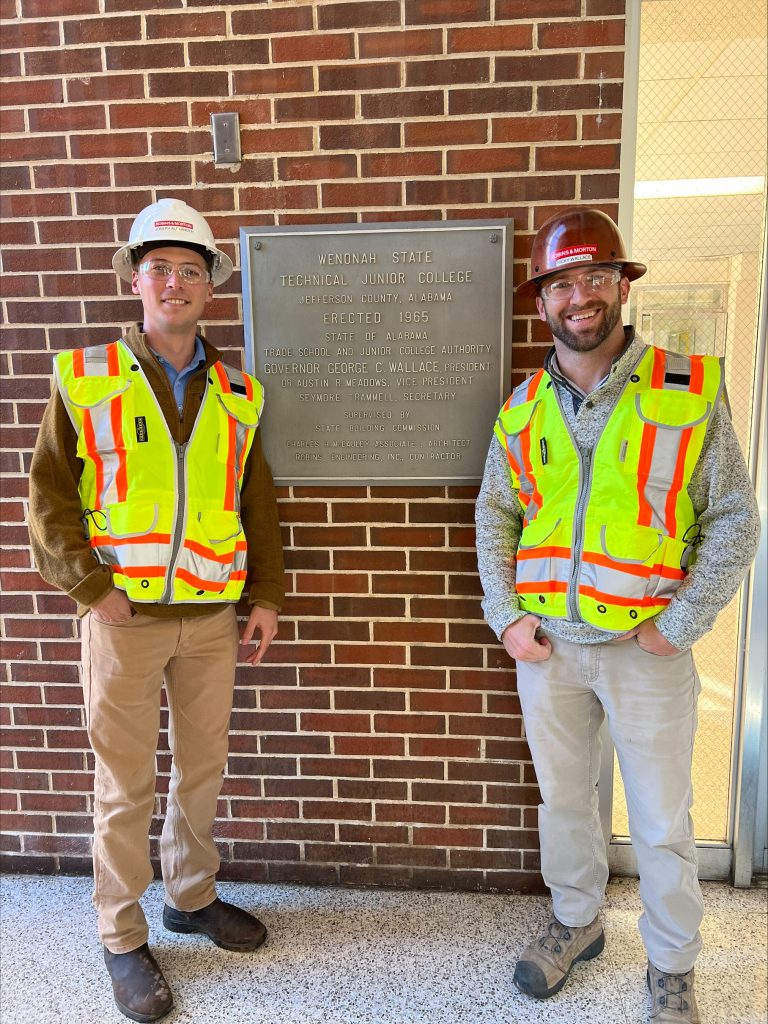 To find a solution, Robins & Morton coordinated directly with the manufacturer, including visiting their facility in Colorado. Through that visit, Robins & Morton came to understand the constraints the company was facing and was better able to collaborate to find an answer. This effort resulted in expediting the delivery of the chillers several months earlier than the manufacturer projected and 30 days ahead of the original projected shipping date.
At every stage, the project faced extreme logistical hurdles, but the team was prepared to take exceptional measures to deliver upgrades to the next generation of Lawson State students.
"[Robins & Morton] always looks for the 'why' in our projects, and I think the 'why' in this one is the next generation," Robins & Morton Field Engineer Joseph Alexander said. "Not only the next generation of students and our young people, but also the next generation of construction professionals. [Lawson State] has a welding program, they have an HVAC program, they even have a construction program. All these programs feed the workforce that we are lacking in construction. I think that's a really cool thing, to be able to be a part of giving back to the community and the construction industry."
For Olson, his motivation came from his admiration of the Alabama Community College System.
"The mission of the community college system provides a critical service and technical education that is needed more than ever in today's society," Olson said. "The administration of [Lawson State] really stresses the value of the word 'community' in community college. The Wenonah High School football field is basically on the campus. It's a community gathering place."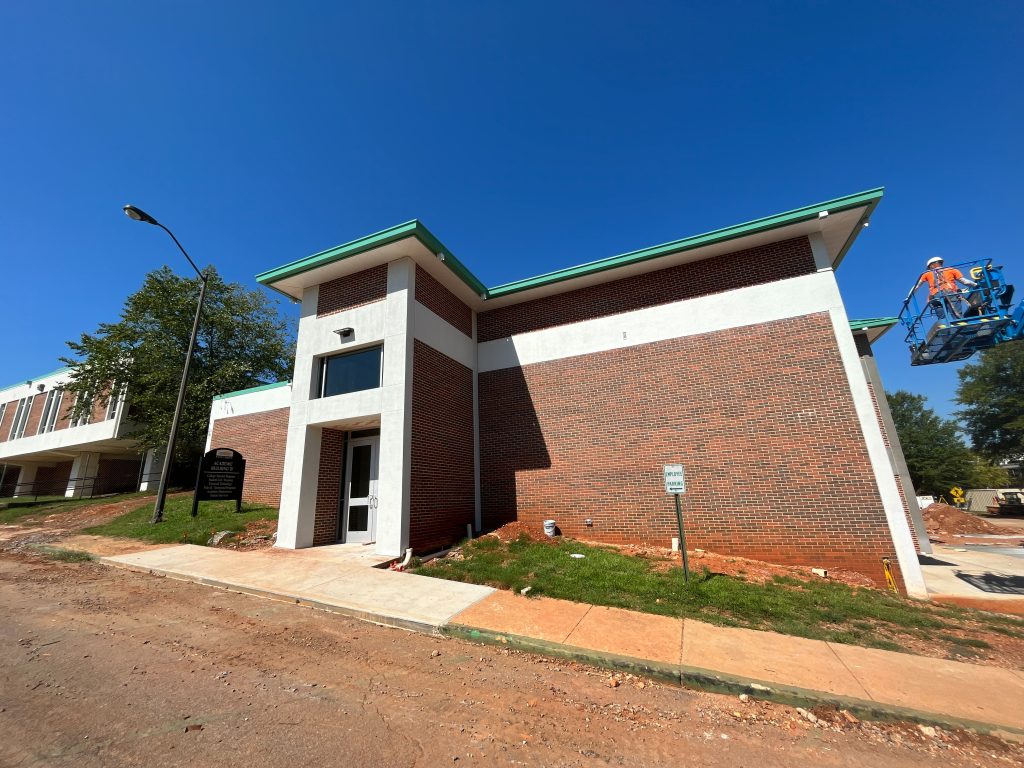 Lawson State Community College President Dr. Cynthia Anthony expressed her excitement for the value of the new spaces.
"This has been an exciting project for Lawson State. Re-imagining and modernizing our instructional buildings will allow our students to learn, grow, and excel in state-of-the art learning spaces," Anthony said. "Lawson State has a rich history of academic excellence and workforce preparation, so these improvements will allow us to expand our efforts and facilitate continued success for our students and business and industry partners. Robins & Morton has been a great partner in helping our vision become reality."
Lawson State Community College is one of several landmarks in the Birmingham area that Robins & Morton built in the '60s and has had the opportunity to renovate in the last several years. Another is the former Building Trades Tower, now called Tower on Tenth, in the Five Points South neighborhood. Alexander was a part of the team that renovated Tower on Tenth before starting work on the Lawson State Campus.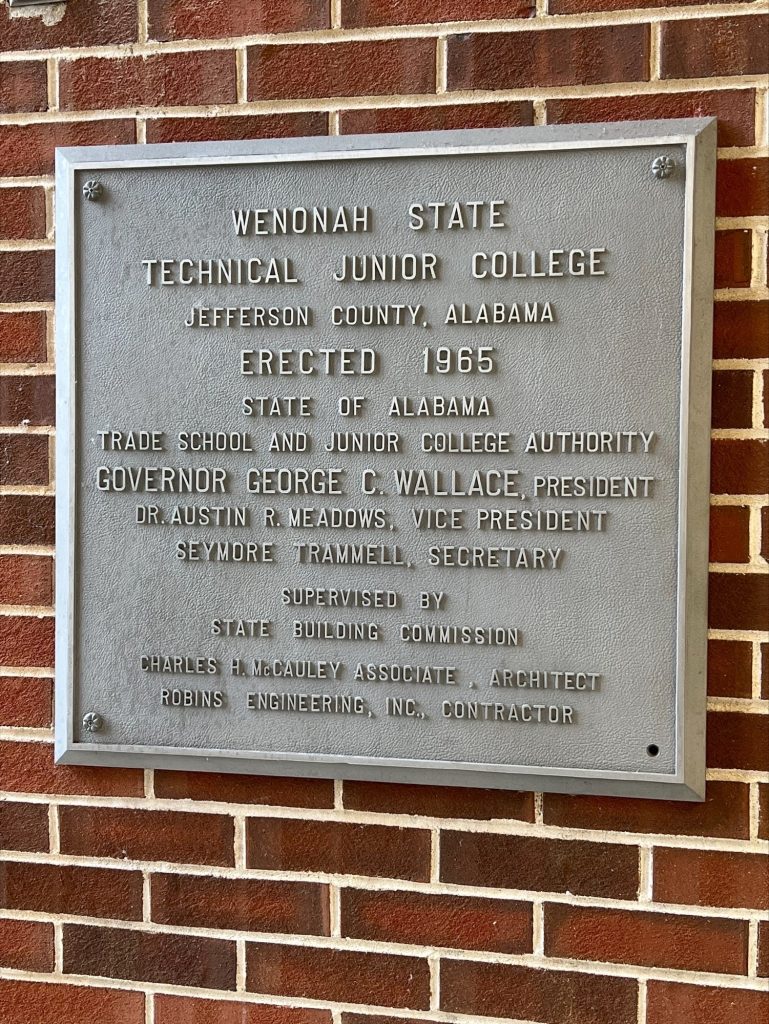 "I think it speaks to our longevity in the market, building quality structures and being able to come back and repurpose them for another 40 or 50 years," Alexander said. "It is really quite a big accomplishment because you're preserving the structure and reducing waste. Being able to work on a historic building that your company built gives you a lot of pride in your company."
In the coming years, Robins & Morton will complete similar upgrades to Shelton State Community College in Tuscaloosa; Northwest Shoals Community College's Phil Campbell campus; and Bevill State Community College's Fayette, Hamilton, and Sumiton campuses.
"This challenging project was successful because of the partnerships we developed through working toward a common goal," Olson said. "It was a tight schedule, there were material challenges, and there were unforeseen issues in the field. However, everyone believed the mission was possible, and we succeeded. We're looking forward to supporting the Alabama Community College System through more upgrades."